Ferrari 458 Italia Spider (2018)A modern supercar

The Ferrari 458 Italia Spider is a real modern supercar. With technologies inspired by the Ferrari Formula 1 team they created the 458 as powerful successor to the F430. The combination of raw power and stunning looks make this a very popular sportscar.

This painting shows the 458 Italia in a bright yellow. The angle of the car and the paint splatters in the background give the image a very dynamic feeling. Dramatic lighting complements the beautiful shape of the car and make the yellow of the Ferrari stand out even more against the dark background.

Read the full story below.

€9,000.00

Including:

Handmade frame
Official Certification
Material
Linen canvas on aluminium frame
Size (bxh)
170x110 cm / 66.9x43.3 inch
Handmade
Yes
Weight
20kg
Timelapse Video
No
Category
Original artwork
Reproductions
No
Comes with frame
Yes
Estimated hours painting
200
Yellow is a beautiful colour, but it can also be a very complex colour to paint with. The (lack of) opacity in yellow paint often creates a challenge, especially when you want your subject to stand out. To achieve the brightness that is shown in this painting, I have used over thirty layers of yellow paint.
This painting was presented during the premiere of the Ferrari movie 'Road to Immortality' in the Louwman Museum in The Hague (Netherlands). I received an invitation from Autocar to do a live painting performance in the museum. I also got interviewed live on stage by Autocar as an introduction for this Ferrari themed event. We talked about automotive art and how it relates to the rest of the automotive world.
It took many hours to create this work, so I also brought it with me to several other Ferrari events. One of them was the Formula 1 Grand Prix of Monaco. I got invited to paint in front of the Monte Carlo Casino: at the top terrace of the legendary Café the Paris. It was a great experience to paint right next to the racetracks and see the Ferrari F1 team that inspired the design for the 458.
This item in the webshop is the original painting. It is now for sale. It comes with a beautiful handmade frame and official certification. Take advantage of the opportunity and buy your own original car painting here.
Other artworks from this category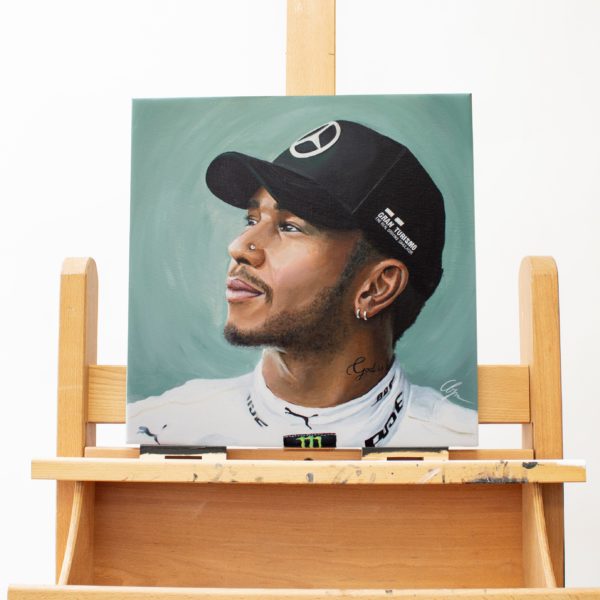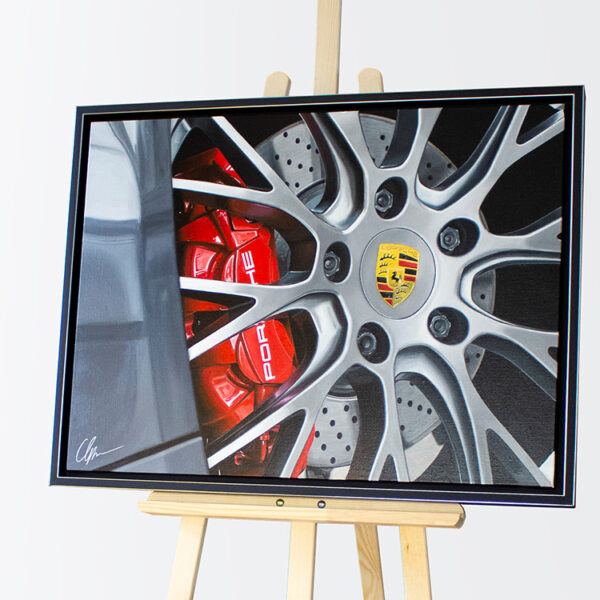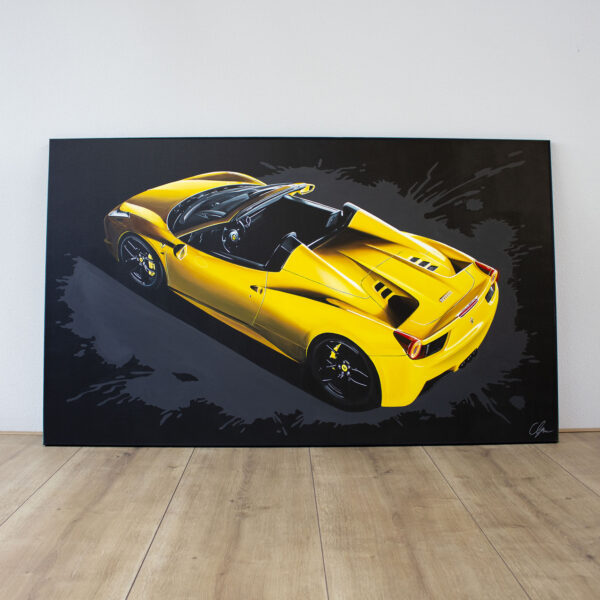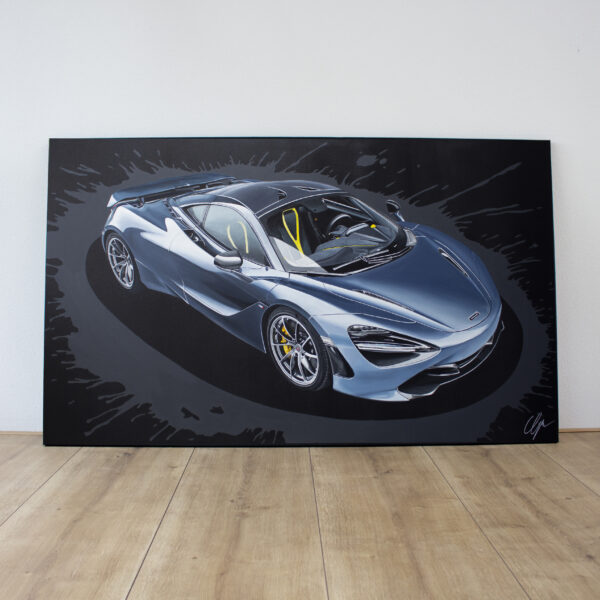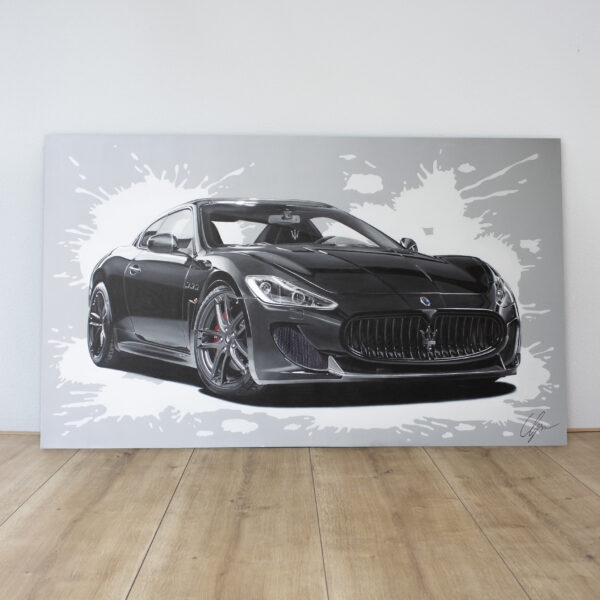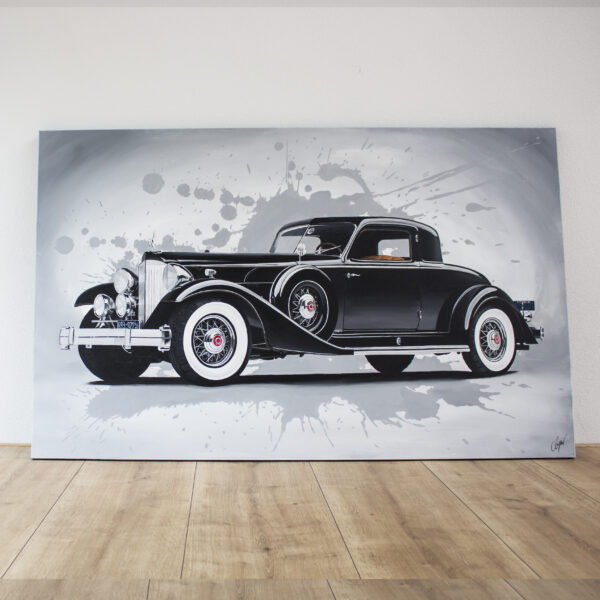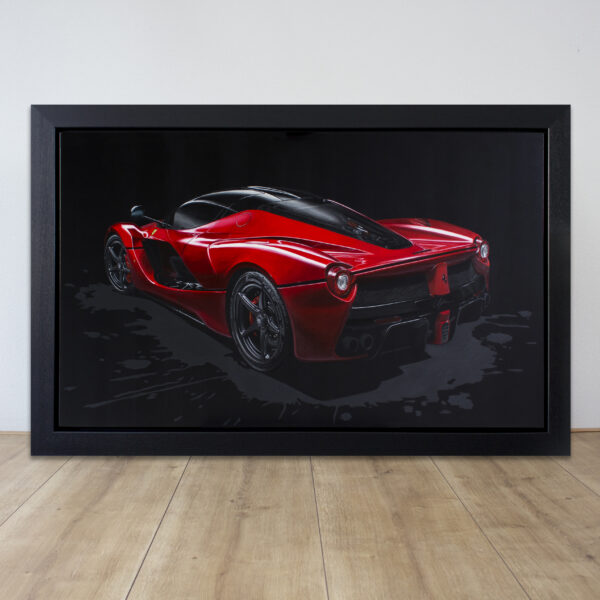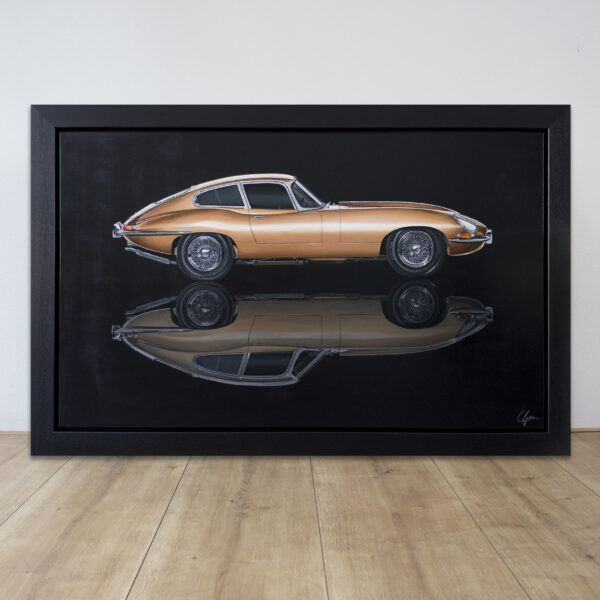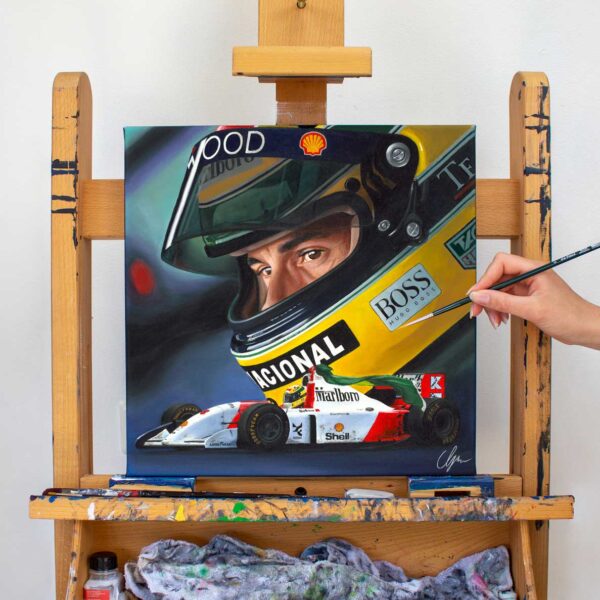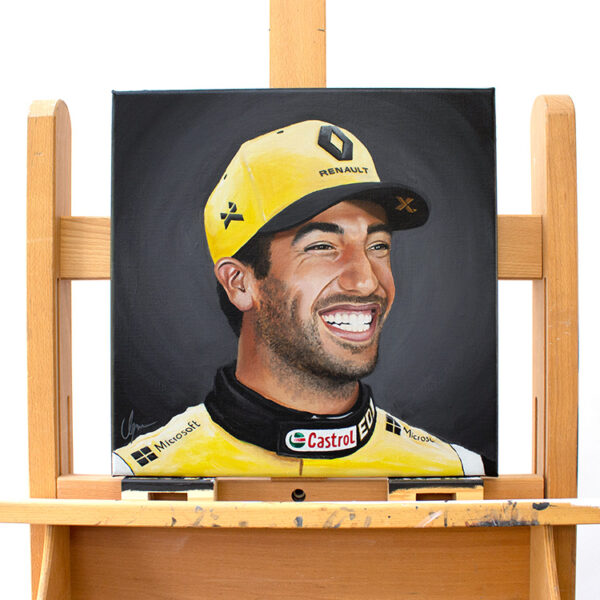 DO YOU WANT YOUR OWN
CUSTOMMADE AUTOMOTIVE PAINTING?
Art is personal. Sometimes you get lucky and you fall in love with an artwork. And sometimes, you dream of an artwork that has not been made yet. When you cannot find what you are looking for, the best option is to have it tailormade by a professional. Contact the artist to create a one-of-a-kind hand-painted artwork of your own car.
I WANT MY OWN CUSTOM PAINTING
LEARN MORE