Porsche 911 Targa 4S Wheel (2018)
A detailed close-up
Porsche enthusiasts are a one-of-a-kind. That is why I love going to Porsche (owner) meetups and track days, such as the Dutch Porsche Drivers day at the Zandvoort Circuit. I am often invited as special guest to these Porsche events and I always bring cool Porsche art with me.
This painting of a wheel from the Porsche 911 Targa 4S really gave me the opportunity to show off my skills. There are many different structures and materials in this image and they all require different techniques to paint them.
Read the full story below.
€5,000.00
Including:
Handmade frame
Official Certification
Timelapse video
Material
Linen canvas on aluminium frame
Size (bxh)
90x70 cm / 35.4x27.6 inch
Handmade
Yes
Weight
11kg
Timelapse Video
Yes
Category
Original artwork
Reproductions
No
Comes with frame
Yes
Estimated hours painting
120
This painting was created during live painting sessions at various Porsche events. People are often astonished at the amount of details in this canvas. Dark shadows and bright highlights give depth to the thick layer of red lacquer on the calliper. All the bolts (even the lockbolt) have scratches and nicks painted on, which give them a convincing lifelike appearance. The smallest details in this painting are in the Porsche Crest. The iconic logo with tiny lettering and a reflective gold surface proved to be quite the challenge. But in the end, it brings the whole piece together.
This painting went with me to a lot of automotive events like Capital Cars & Classics in Amsterdam, the Formula 1 Grand Prix in Monaco and many others.
This item in the webshop is the original painting. It is now for sale. It comes with a beautiful handmade frame and official certification. Take advantage of the opportunity and buy your own original car painting here.
Other artworks from this category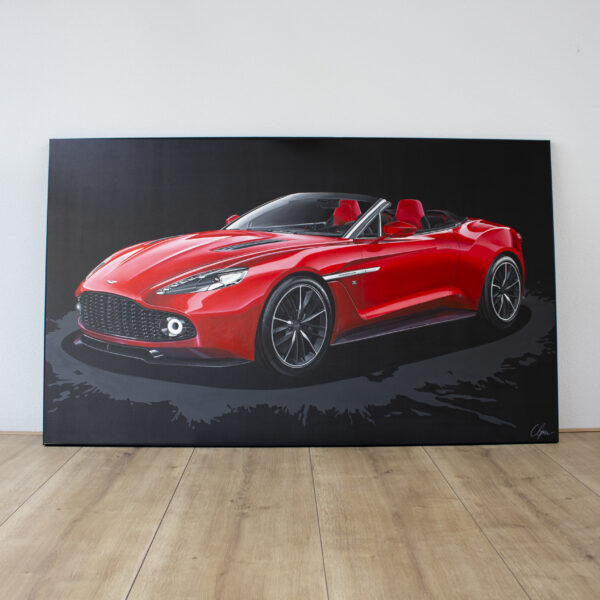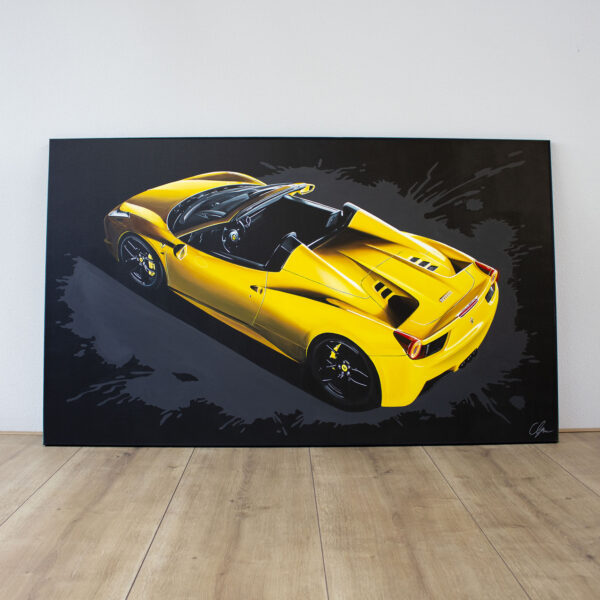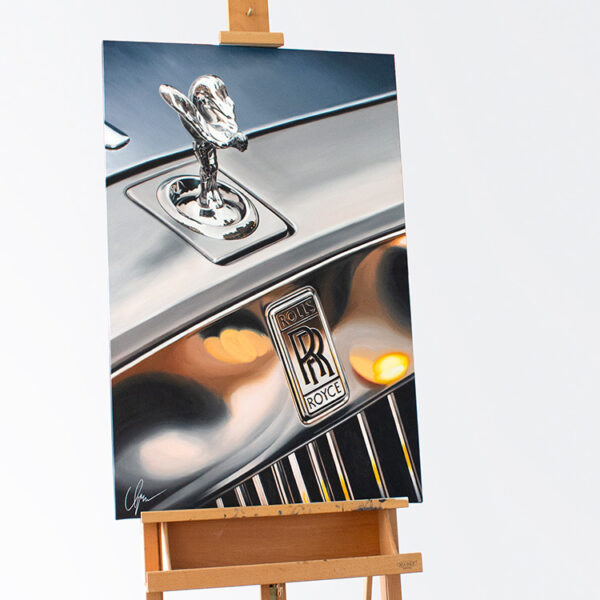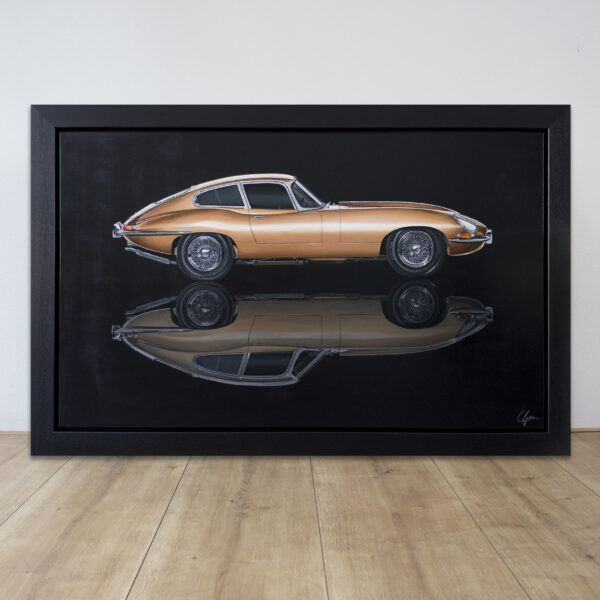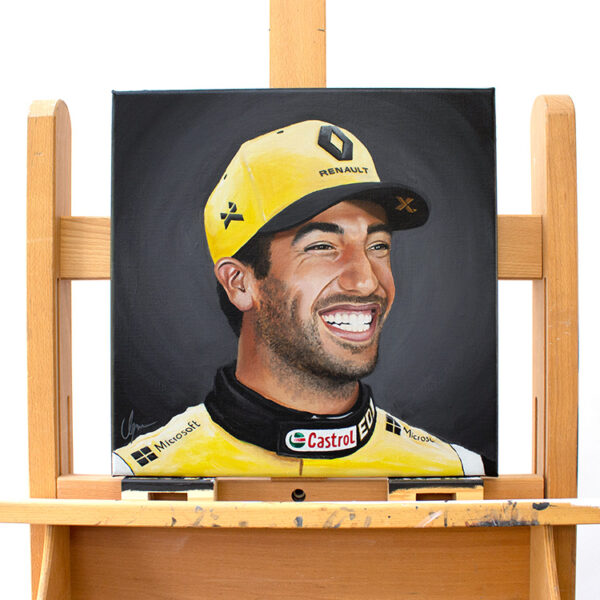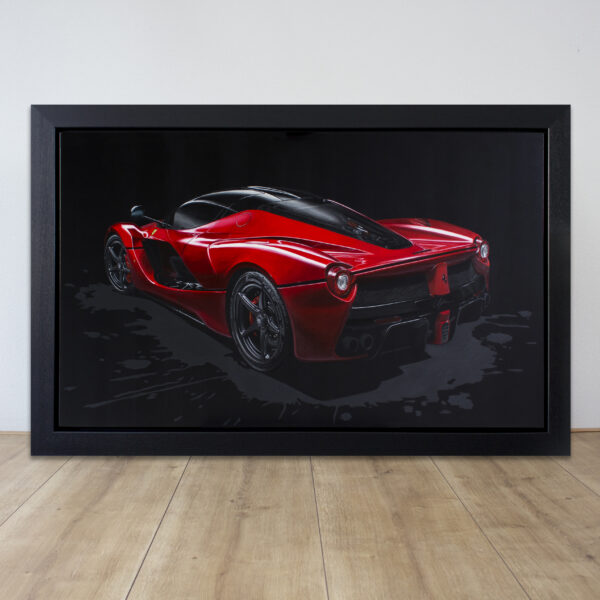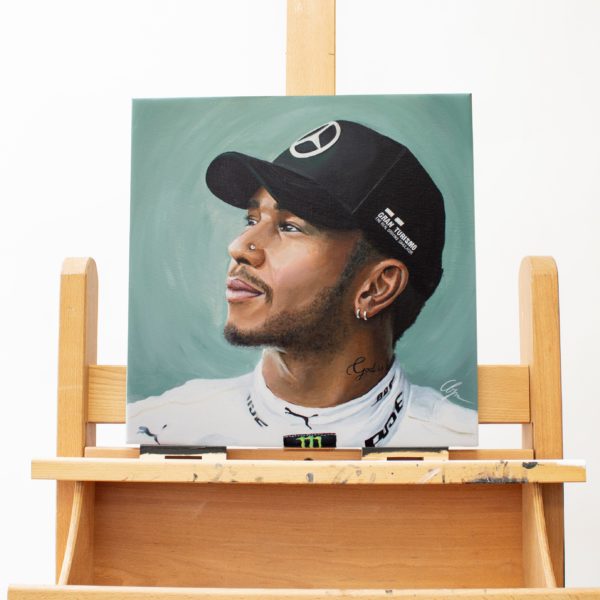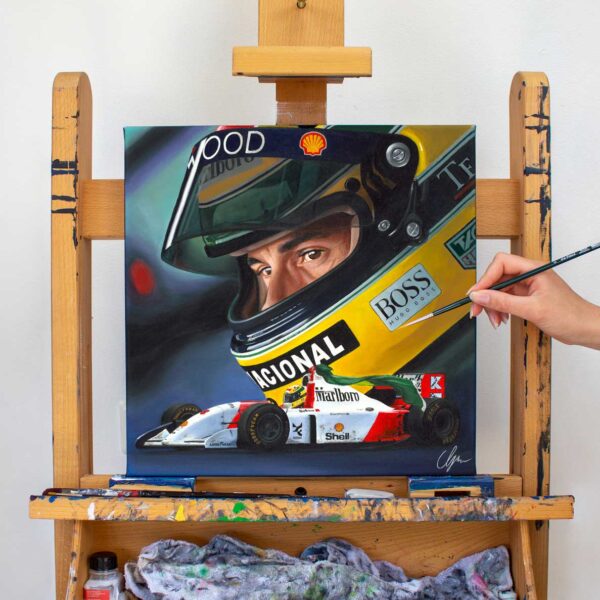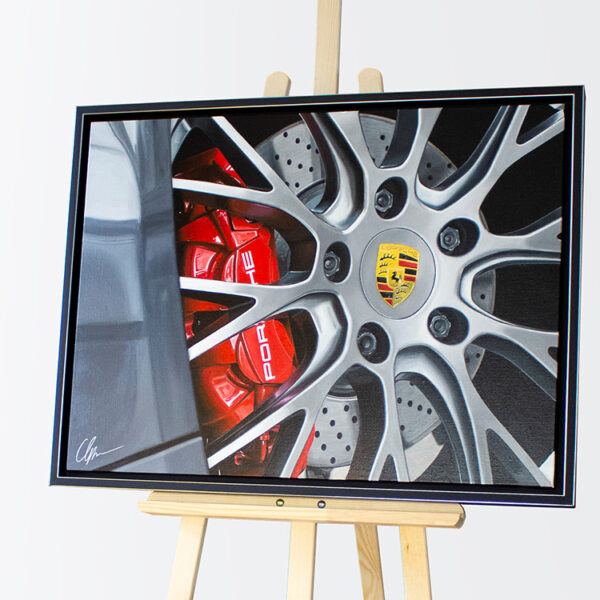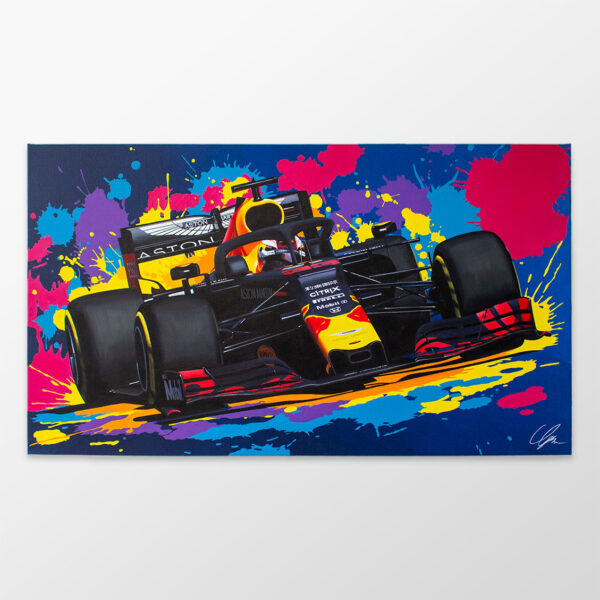 DO YOU WANT YOUR OWN
CUSTOMMADE AUTOMOTIVE PAINTING?
Art is personal. Sometimes you get lucky and you fall in love with an artwork. And sometimes, you dream of an artwork that has not been made yet. When you cannot find what you are looking for, the best option is to have it tailormade by a professional. Contact the artist to create a one-of-a-kind hand-painted artwork of your own car.
I WANT MY OWN CUSTOM PAINTING
LEARN MORE