NOTHING COMPARES
TO A UNIQUE PIECE OF ART.
Original paintings
Automotive art like you have never seen before. Like classical portraits, each subject is painted in great detail. Every curve and every corner is captured on canvas. The hyperrealistic style of the artist creates a tangible solidity and the illusion of physical presence of the subject. Through playing with highlights, shadows and reflections, the subject almost 'drives off'. No buildings, no trees, no distractions. The artwork is a tribute to the car and to the story that comes with it.
Custom car art
Art is personal. Sometimes you get lucky and you fall in love with an artwork. And sometimes, you dream of an artwork that has not been made yet. When you cannot find what you are looking for, the best option is to have it tailormade by a professional. Contact the artist to create a one-of-a-kind hand-painted artwork of your own car.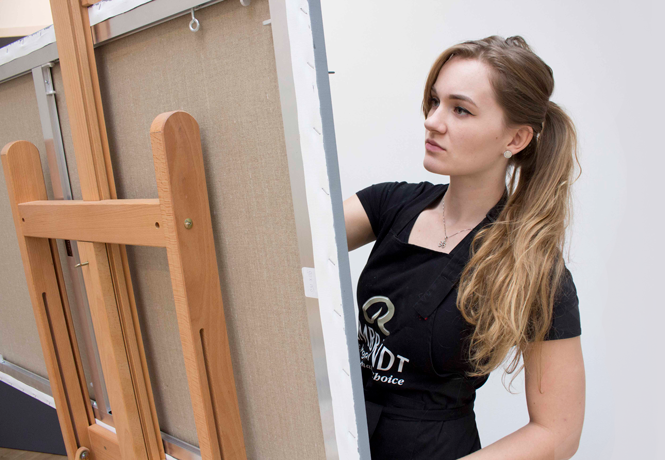 "When I was much younger, I loved to draw. However, when I started to focus on my education, I forgot all about art for a while. I got a degree in media design, a Bachelor's degree in social psychology and eventually I graduated with a Master's degree in behavioural change. After working in an office for a couple of years, art found its way back into my life. From the moment I picked up a paintbrush and painted my first car, I was sold. I instantly knew: this is it. I love art and I love cars. This is where my passion meets my skill. So, now I work full-time as automotive artist.