Aston Martin Vanquish Zagato Volante (2018)
A collector's item
Aston Martin and Zagato make a great team. The combination of British elegance together with Italian coachbuilding is a recipe for fantastic cars. Only 99 Zagato Volante cars were produced, which makes this a true collector's item.
When one of these unique cars came to The Netherlands, I got an invitation to paint it live at the introduction. During this event I had the chance to work on my painting with the car right there next to me. This allowed me to study my model from all angles and really dive into the details of its design.
Read the full story below.
€9,000.00
Including:
Handmade frame
Official Certification
Material
Linen canvas on aluminium frame
Size (bxh)
170x110 cm / 66.9x43.3 inch
Handmade
Yes
Weight
20kg
Timelapse Video
No
Category
Original artwork
Reproductions
Yes, two full scale reproductions
Comes with frame
Yes
Estimated hours painting
200
The Vanquish Zagato Volante was presented at the InterClassics Maastricht in the VIP area. This classic car show was the perfect occasion to introduce the Zagato Volante to the Dutch public. A few weeks before the presentation, I received official material from Aston Martin so that I could start sketching in advance. With my sketch ready, I was able to start painting straight away at the start of the InterClassics. In the end, it took me around 200 hours to complete this artwork.
Because I worked on this painting for 200 hours, it went with me to several other exclusive events. For example, the Formula 1 Grand Prix of Monaco. Fun fact: while I was working on it, the painting actually spent a week on one of the yachts in the Port Hercule harbour.
This is one of the few paintings of mine that have been reproduced. I decided to help raise money for charity and have two high quality replicas made in full scale. They were part of the charity lottery during the InterClassics Maastricht and they helped to raise money for a great cause.
This item in the webshop is the original painting. It is now for sale. It comes with a beautiful handmade frame and official certification. Take advantage of the opportunity and buy your own original car painting here.
Other artworks from this category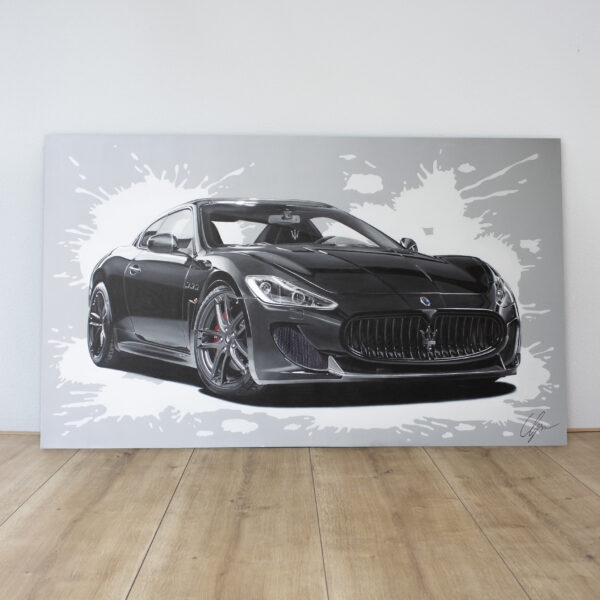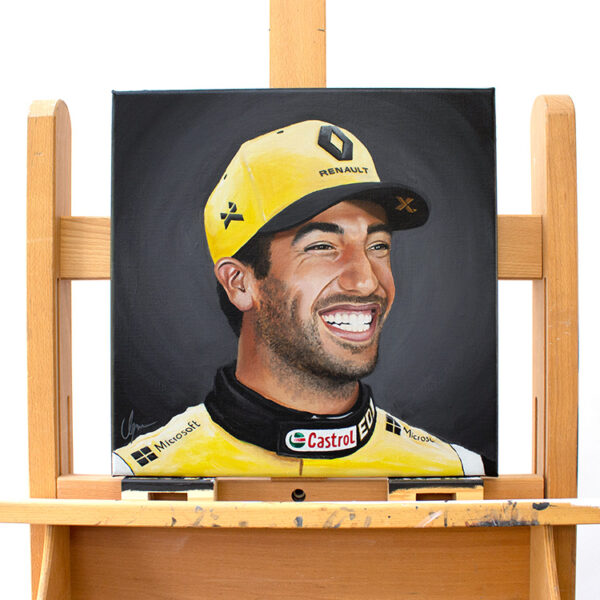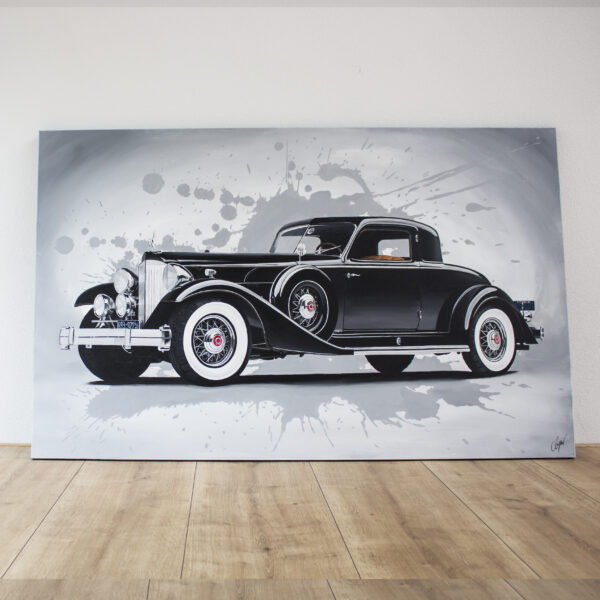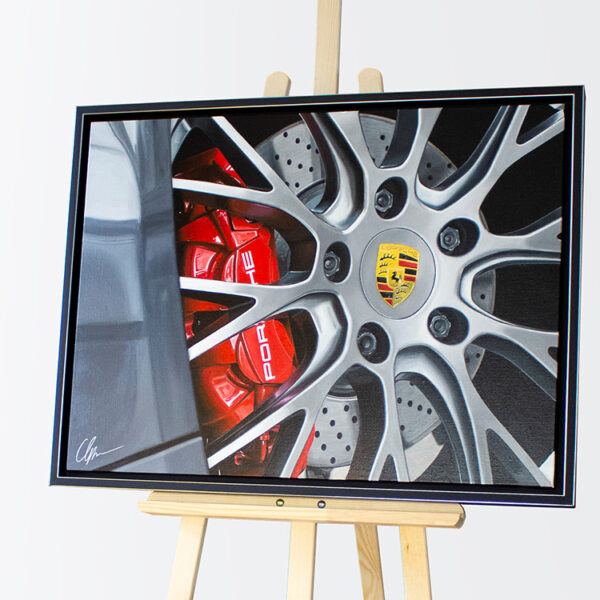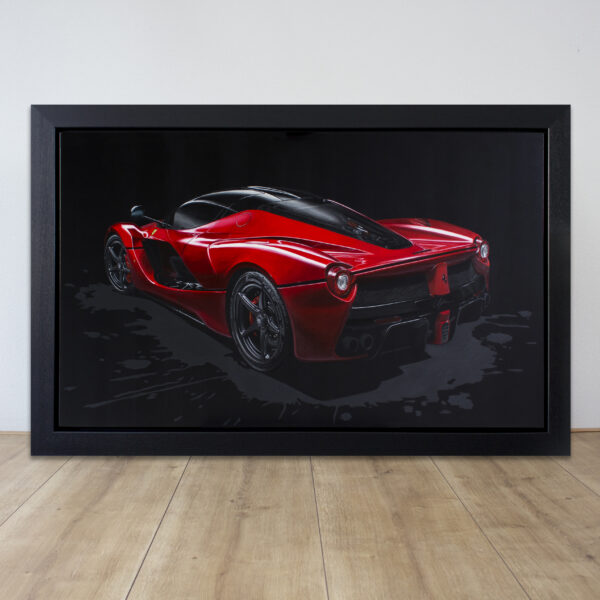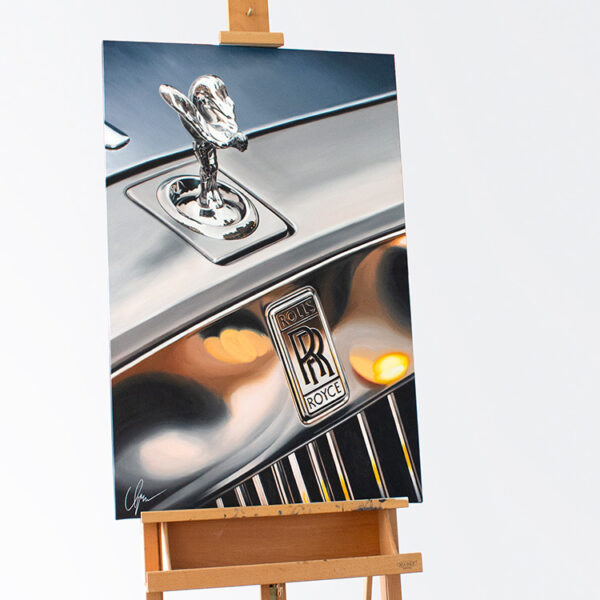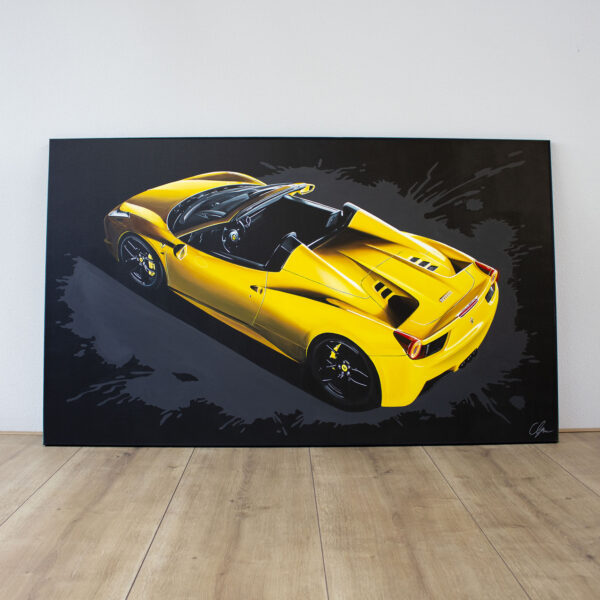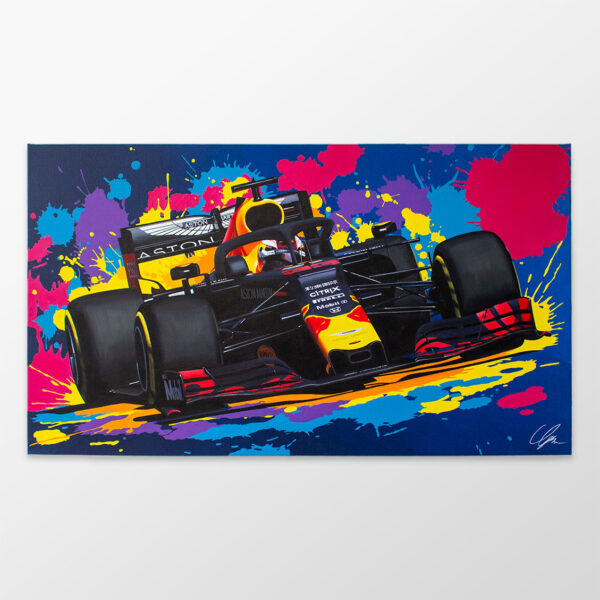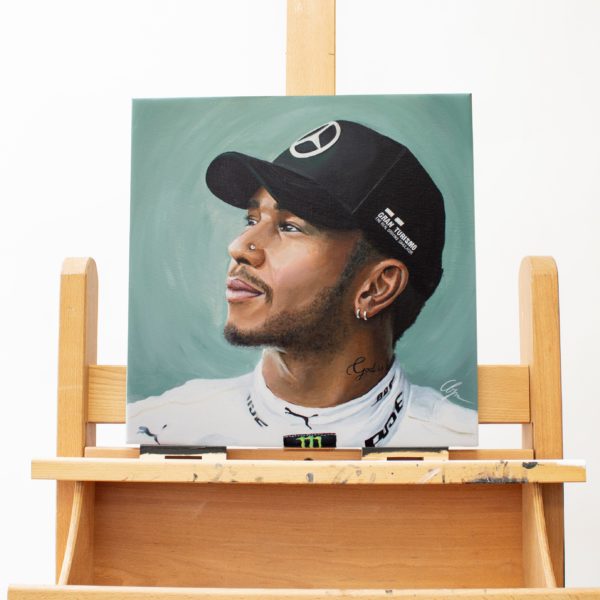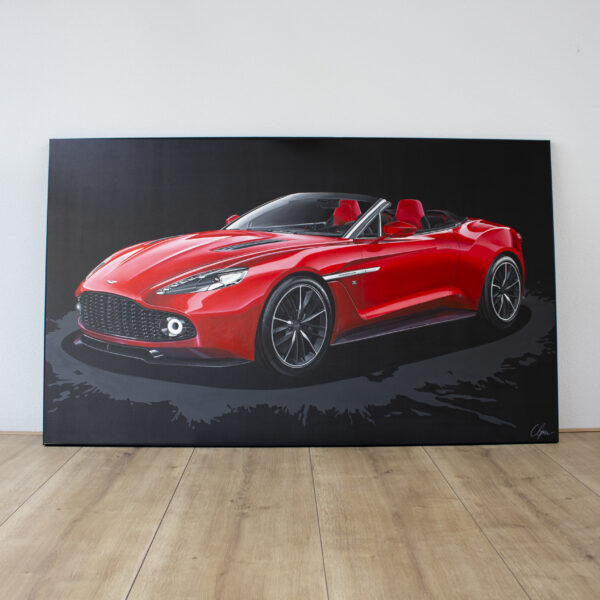 DO YOU WANT YOUR OWN
CUSTOMMADE AUTOMOTIVE PAINTING?
Art is personal. Sometimes you get lucky and you fall in love with an artwork. And sometimes, you dream of an artwork that has not been made yet. When you cannot find what you are looking for, the best option is to have it tailormade by a professional. Contact the artist to create a one-of-a-kind hand-painted artwork of your own car.
I WANT MY OWN CUSTOM PAINTING
LEARN MORE