Colourful Max Verstappen Red Bull (2019)The Flying Dutchman

When Max Verstappen gets into his Red Bull Racing car it guarantees an exciting Formula 1 race. 'Mad Max' is the most successful Dutch driver in the history of F1, and with his colourful performances he holds the promise of a future World Champion.

This painting shows Max Verstappen in action. The Aston Martin Red Bull Racing car is painted in great detail, with different colours of paint splattered all over the background. This item is available as original painting, as limited edition giclee print and as high gloss aluminium special.

Read the full story below.
Material
Linen canvas on aluminium frame
Size (bxh)
140x80 cm / 55.1x31.4 inch (original artwork)
Handmade
Yes
Weight
19kg
Timelapse Video
No
Category
Original artwork, limited edition giclee print, limited edition high gloss aluminium print
Reproductions
Yes, 25 limited editions
Comes with frame
The original painting comes with frame, the reproductions come without frame
Estimated hours painting
180
By popular demand from my fellow Dutchies, I decided to create a painting of Max Verstappen in his Red Bull Racing machine. This F1 painting inspired me to try out a new dynamic and colourful style. Max Verstappen definitely brings a lot of energy to his races and I wanted to show that passion with this painting.
This painting joined me on several trips to automotive events like racing days at the Zandvoort Racing circuit, the Formula 1 Grand Prix in Monaco and others.
This item is available as original painting, as limited edition giclee print and as high gloss aluminium reproduction. The original Max Verstappen painting comes with a handmade frame and official certification. The size of the giclee print is 70x40cm (20 items). All items will be numbered and signed by hand. The giclee prints come without frame. The special high gloss aluminium reproduction is full-scale 140x80cm, it comes with a hanging system and is ready to go on your wall(5 items).
Other artworks from this category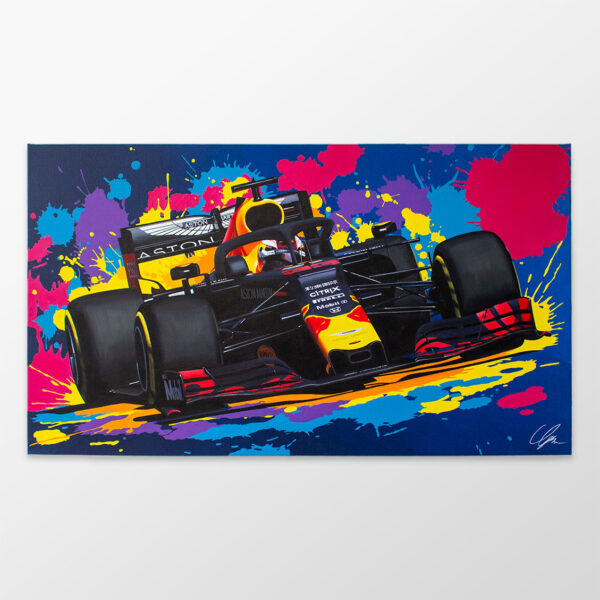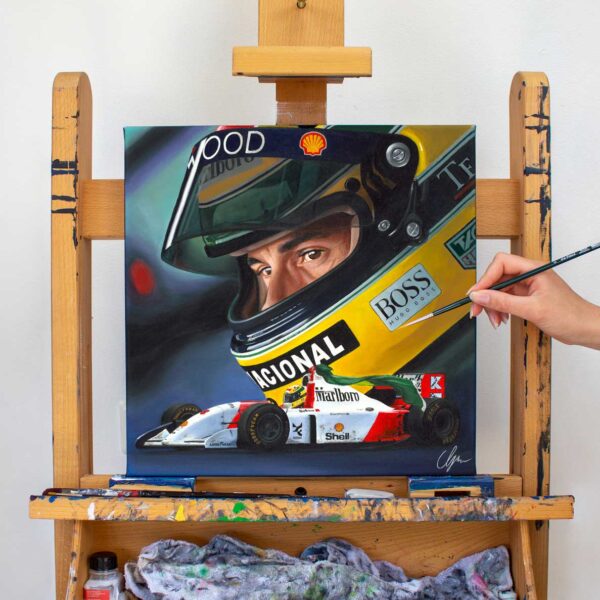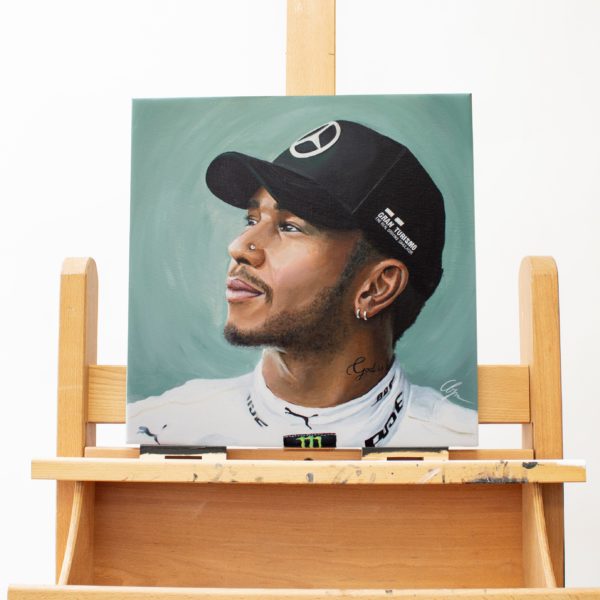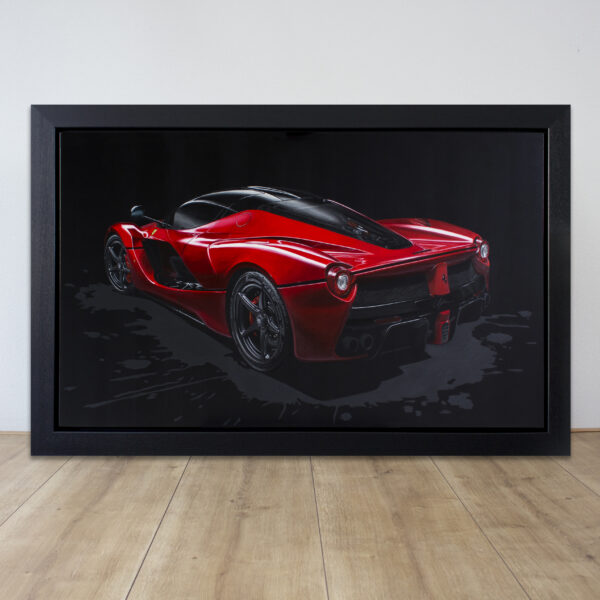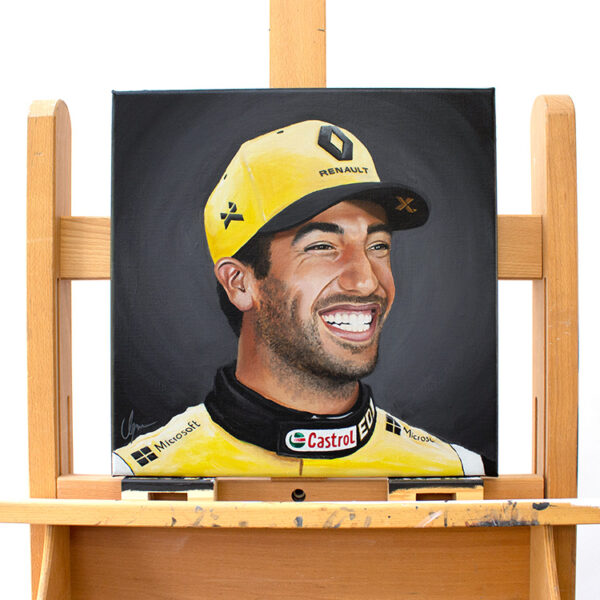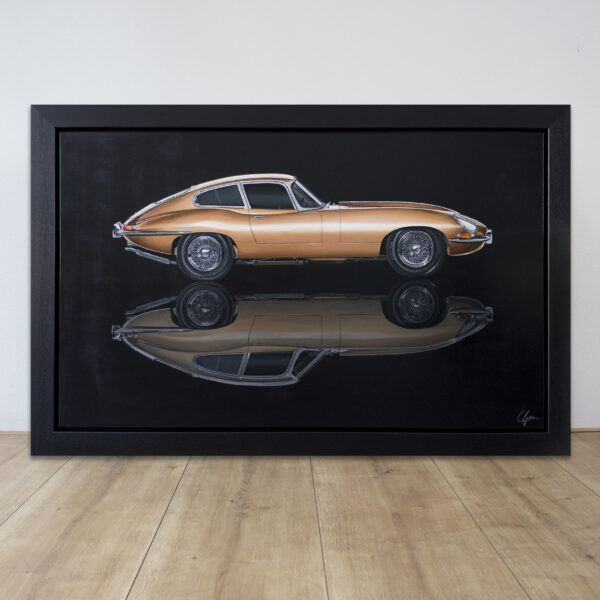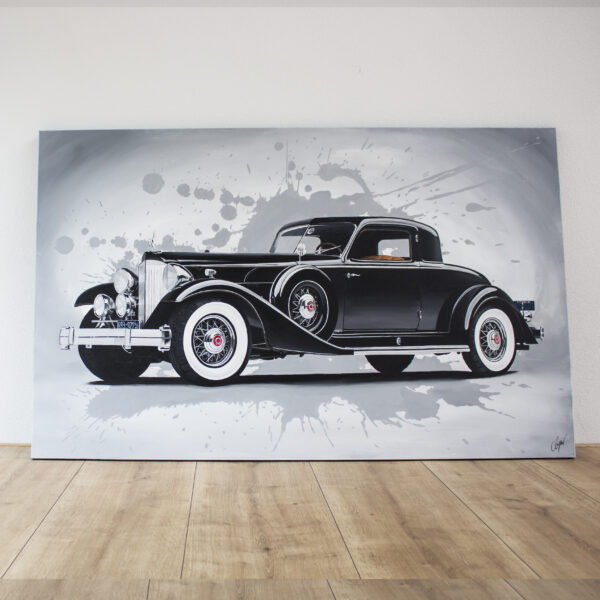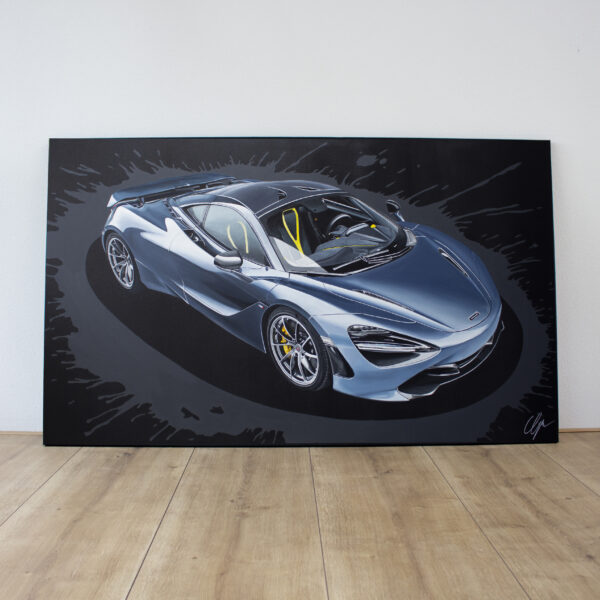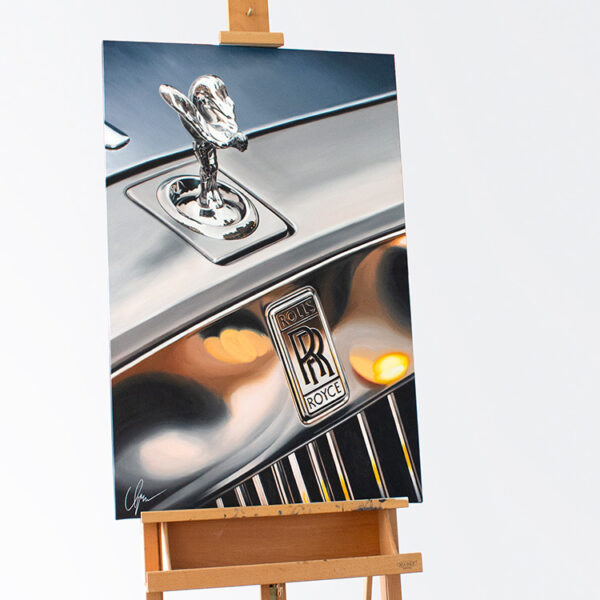 DO YOU WANT YOUR OWN
CUSTOMMADE AUTOMOTIVE PAINTING?
Art is personal. Sometimes you get lucky and you fall in love with an artwork. And sometimes, you dream of an artwork that has not been made yet. When you cannot find what you are looking for, the best option is to have it tailormade by a professional. Contact the artist to create a one-of-a-kind hand-painted artwork of your own car.
I WANT MY OWN CUSTOM PAINTING
LEARN MORE