Portrait of Formula 1 Driver Daniel RicciardoThe Honey Badger

Daniel Ricciardo is a Formula 1 racing driver from Australia. With his last-minute overtaking manoeuvres, Ricciardo is often considered to be one of the sport's most exciting drivers. Currently Ricciardo is one of the two drivers for the Renault F1 team.

I do not have a favourite F1 team, but I do have a favourite F1 driver. That driver is Ricciardo. This painting is a portrait of Daniel Ricciardo in his racing clothing wearing his Renault cap. It is available as original painting and as limited edition giclee print.

Read the full story below.
Material
Linen canvas on wooden frame
Size (bxh)
40x40 cm / 15.7x15.7 inch
Handmade
Yes
Weight
2kg
Timelapse Video
Yes
Category
Original artwork and limited edition giclee print
Reproductions
Yes, 25 limited edition prints
Comes with frame
The original painting comes with frame, the prints come without frame
Estimated hours painting
40
Daniel Ricciardo has been nicknamed "the honey badger". When asked why, he said, "It's supposed to be the most fearless animal in the animal kingdom. When you look at it, he seems quite cute and cuddly, but as soon as someone crosses his territory in a way he doesn't like, he turns into a bit of a savage and he'll go after anything – tigers, pythons – he turns very quickly, but he's a good guy."
This painting depicts Daniel Ricciardo with a broad toothy smile. It is uncommon to paint a portrait of someone smiling. A smile involves a lot of muscle contractions and distorts important facial features (e.g. making the eyes appear smaller). Therefore it is a challenge to paint a genuine smile and at the same time capture the likeness of a person in a portrait. Since Ricciardo is known for his smile and fun-loving personality, I took the challenge and painted him with his characteristic grin.
This painting went with me to several national and international events (e.g. Monaco during the F1 Grand Prix week).
This item is available as original painting and as limited edition giclee print. The original painting comes with a handmade frame and official certification. The giclee print is 50x50cm and it is a full-scale reproduction of the original painting, it will be numbered and signed by hand. The giclee print comes without frame.
Other artworks from this category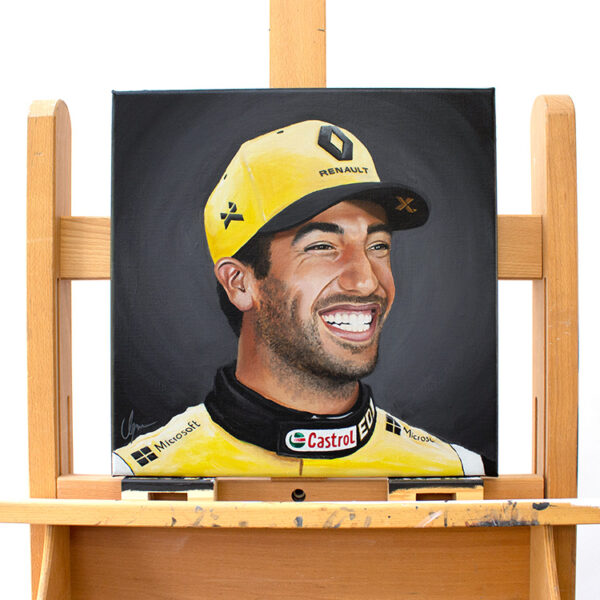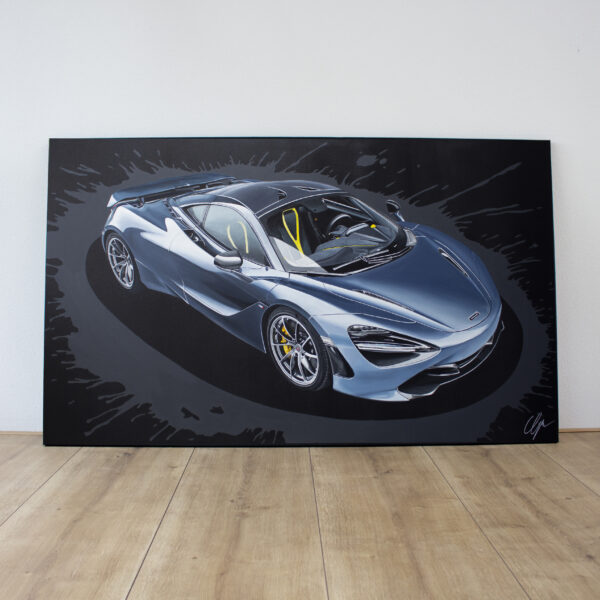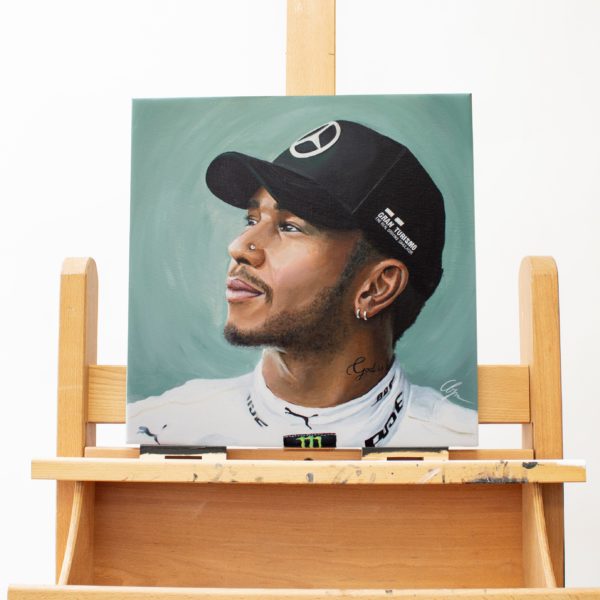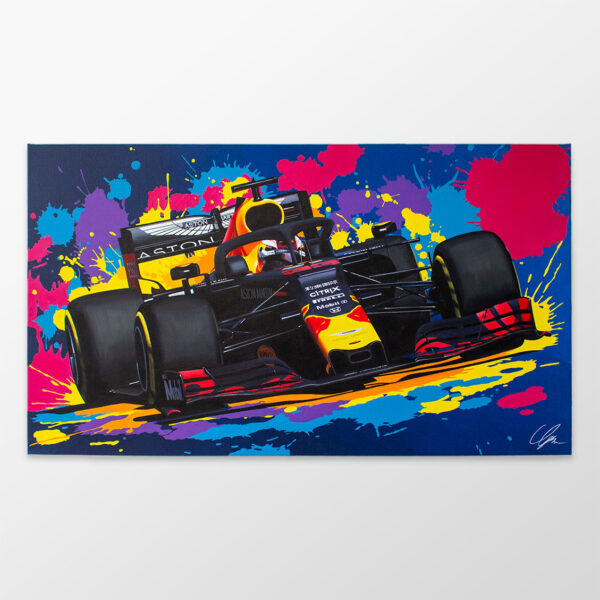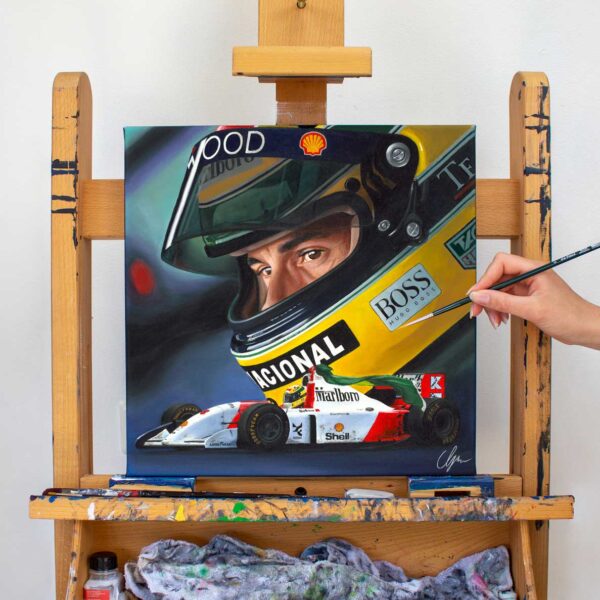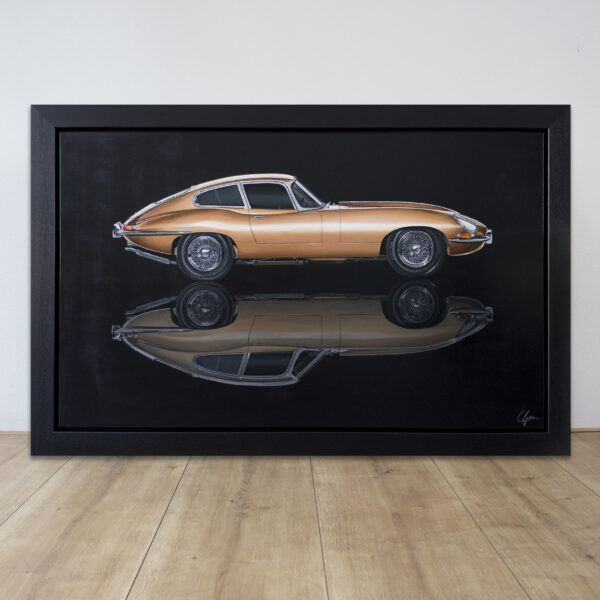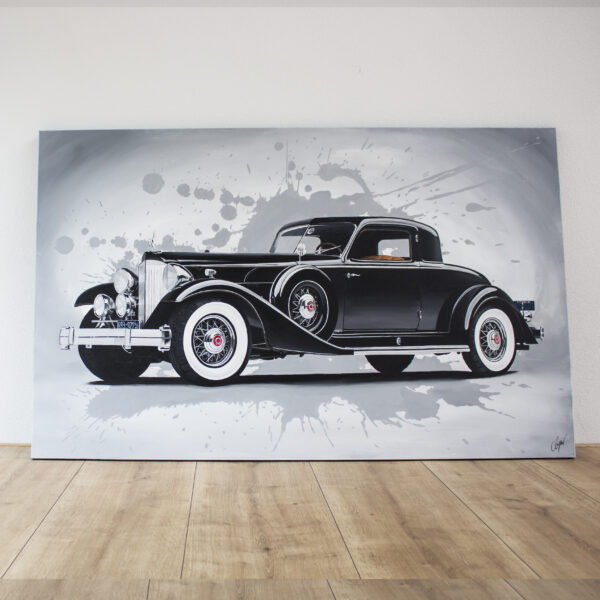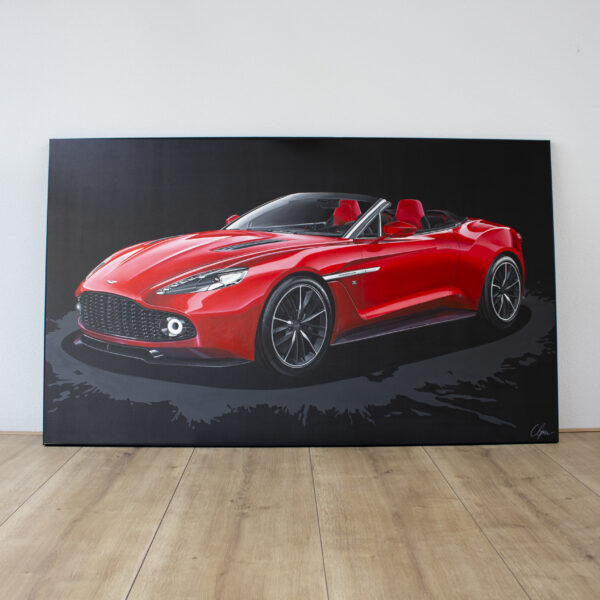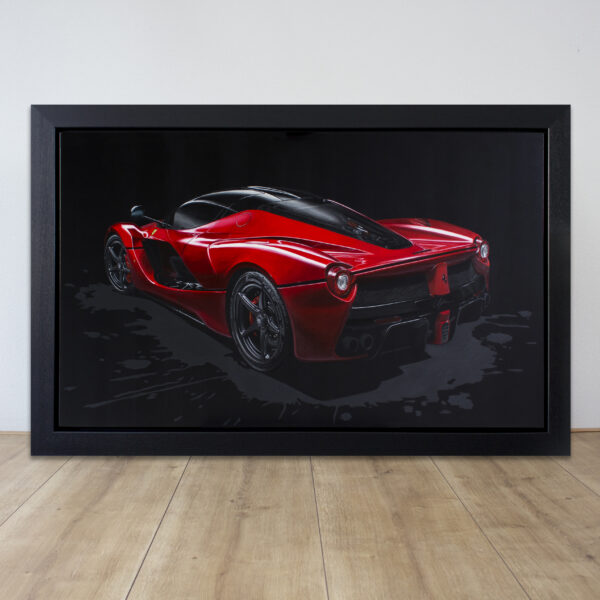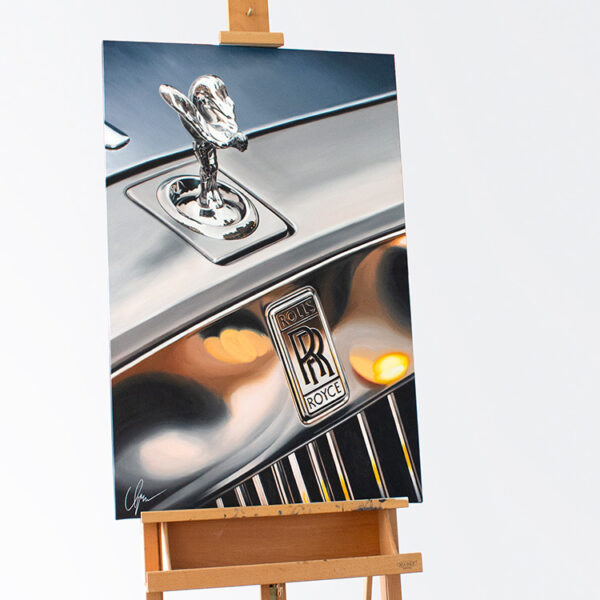 DO YOU WANT YOUR OWN
CUSTOMMADE AUTOMOTIVE PAINTING?
Art is personal. Sometimes you get lucky and you fall in love with an artwork. And sometimes, you dream of an artwork that has not been made yet. When you cannot find what you are looking for, the best option is to have it tailormade by a professional. Contact the artist to create a one-of-a-kind hand-painted artwork of your own car.
I WANT MY OWN CUSTOM PAINTING
LEARN MORE