Portrait of Formula 1 Driver Lewis HamiltonThe World Champion

Lewis Hamilton is the third driver in the history of Formula 1 racing to win five championship titles. He is often considered to be the best driver of his generation. Currently Hamilton is one of the two drivers for the Mercedes AMG Petronas team.

This painting is a portrait of Lewis Hamilton in his racing clothing wearing his Mercedes cap. It is the first portrait I have painted, and it is the start of my Formula 1 driver series. This item is available as original painting and as limited edition giclee print.

Read the full story below.
Material
Linen canvas on wooden frame
Size (bxh)
40x40 cm / 15.7x15.7 inch
Handmade
Yes
Weight
2kg
Timelapse Video
Yes
Category
Original artwork and limited edition giclee print
Reproductions
Yes, 25 limited edition prints
Comes with frame
The original painting comes with frame, the prints come without frame
Estimated hours painting
40
As automotive artist, I specialize in painting cars. This is the very first human portrait that I have painted. Painting a person is a completely different challenge than painting a car. When you paint a car, you deal with smooth surfaces, sharp lines and lots of reflections. A human face is soft, textured and 43 muscles constantly work to give it different expressions.
Painting a portrait is more than just getting the proportions of the face right; you want to capture the essence of that person. In this painting, I wanted to show the personality of Hamilton and the calm confidence of a World Champion.
This painting went with me to several national and international events (e.g. Monaco during the F1 Grand Prix week).
This item is available as original painting and as limited edition giclee print. The original painting comes with a handmade frame and official certification. The giclee print is 50x50cm and it is a full-scale reproduction of the original painting, it will be numbered and signed by hand. The giclee print comes without frame.
Other artworks from this category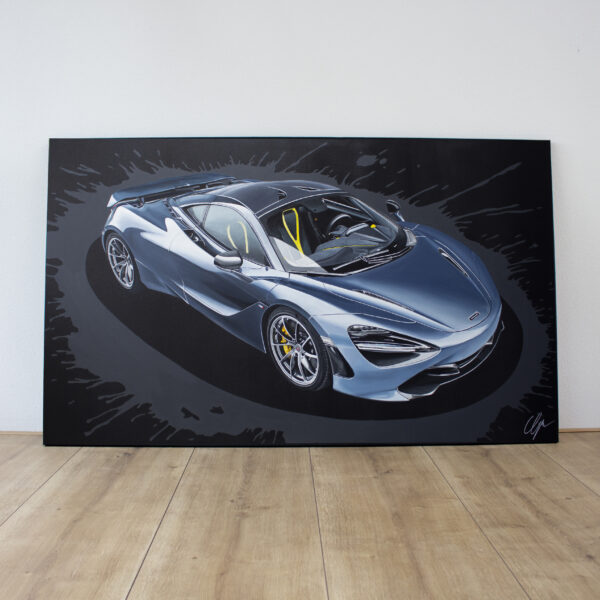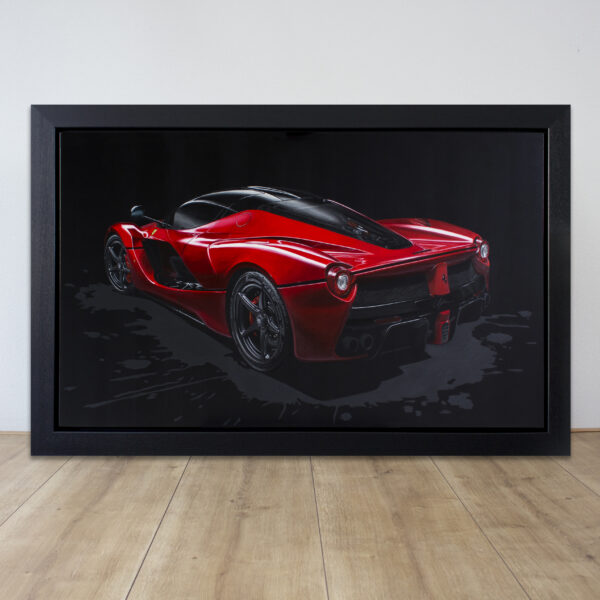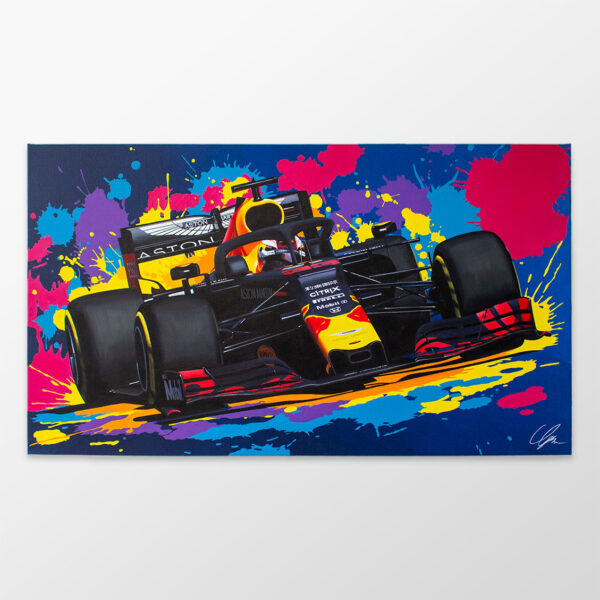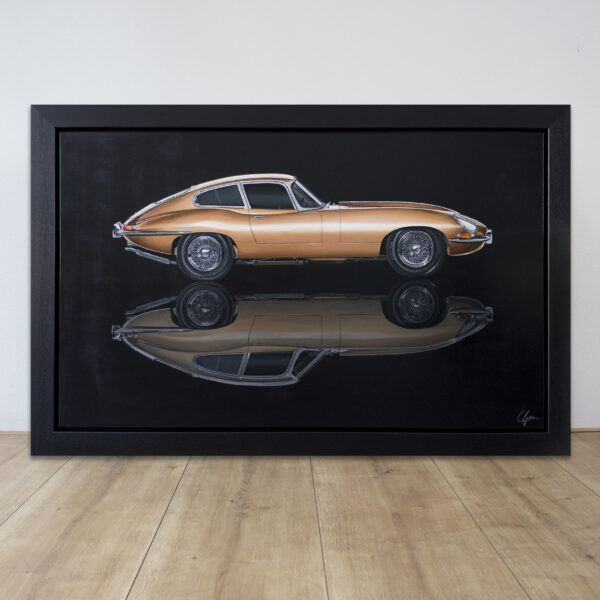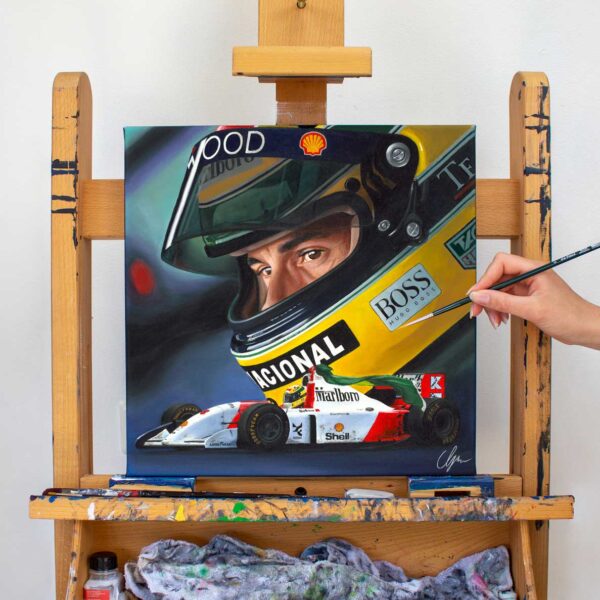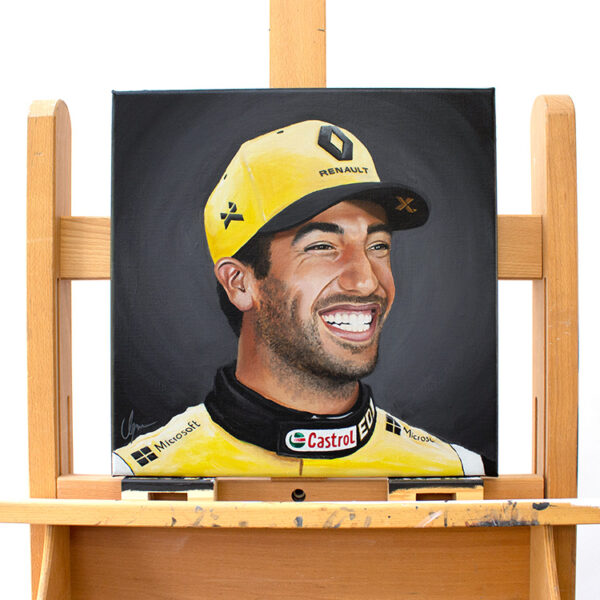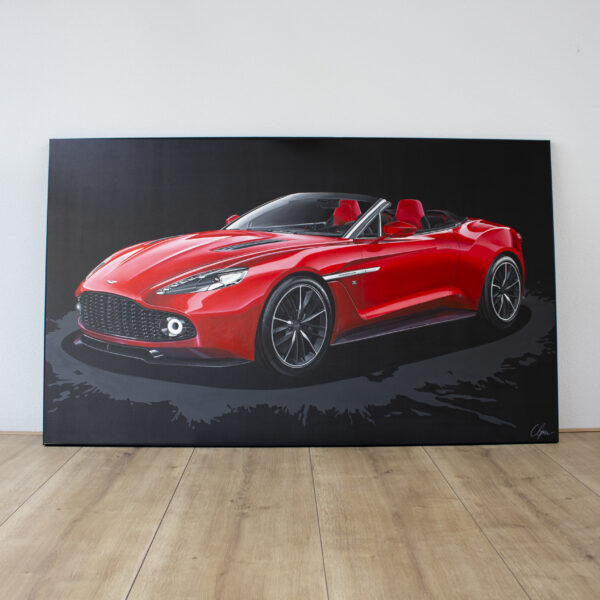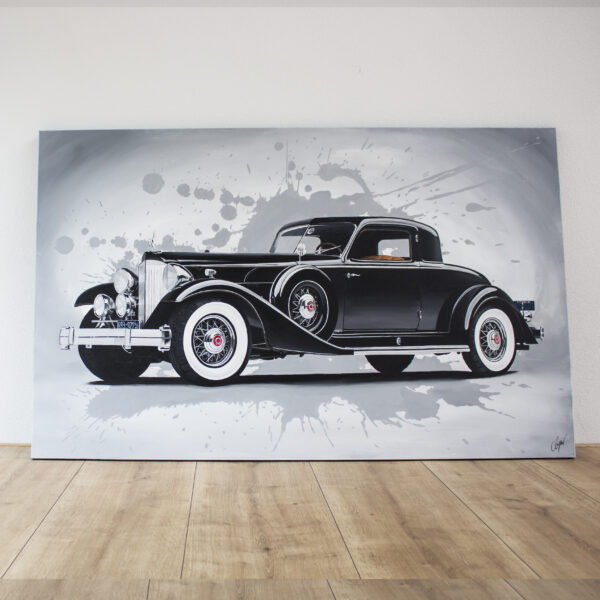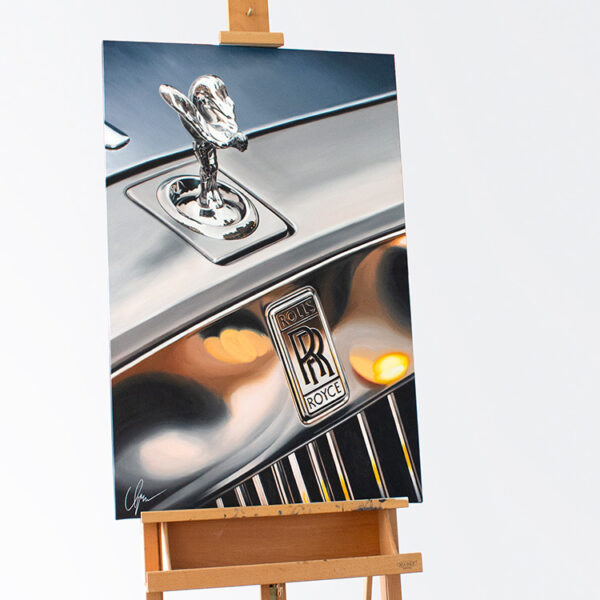 DO YOU WANT YOUR OWN
CUSTOMMADE AUTOMOTIVE PAINTING?
Art is personal. Sometimes you get lucky and you fall in love with an artwork. And sometimes, you dream of an artwork that has not been made yet. When you cannot find what you are looking for, the best option is to have it tailormade by a professional. Contact the artist to create a one-of-a-kind hand-painted artwork of your own car.
I WANT MY OWN CUSTOM PAINTING
LEARN MORE