Ferrari LaFerrari (2017)An innovative hypercar

The LaFerrari is the first hybrid Ferrari and it instantly became a superstar when it was unveiled at the 2013 Geneva Auto Show. When you ask Ferrari themselves to describe their LaFerrari, they call it their 'most ambitious project yet to push the boundaries of technology on a road car'.

This artwork is the first painting that I based on reference photography by my own professional automotive photographer. With access to his very detailed pictures, I could really examine every inch of the car and spend a lot of extra time on painting all of the details.

Read the full story below.

€10,000.00

Including:

Handmade frame
Official Certification
Timelapse video
Material
Linen canvas on aluminium frame
Size (bxh)
170x110 cm / 66.9x43.3 inch
Handmade
Yes
Weight
20kg
Timelapse Video
Yes
Category
Original artwork
Reproductions
No
Comes with frame
Yes
Estimated hours painting
200
The LaFerrari is produced in a very limited series of 499 units. Upon release each one cost more than 1 million US dollars. Straight away the LaFerrari was a very popular car and today it is still in very high demand. It is one of those cars that is a very solid investment. With a price of 7 million US dollars, the LaFerrari is the most valuable 21st century automobile ever sold at auction.
This item is the first painting that I created during live painting sessions at automotive events. It has joined me on many national and international events: different races at the Zandvoort circuit, Ferrari owner meetings of the Ferrari Club Nederland, the premiere of the Ferrari movie 'Road to Immortality' in the Louwman Museum in The Hague and the premiere of the 'Brabham' movie in Monte-Carlo, Monaco.
This painting shows the LaFerrari from a unique angle against a dark background. The car is seen from the back and its characteristic taillights are prominently featured. The deep colourful red of the car is created by painting layer upon layer in many different shades of red. The longer you look, the more details you will see. Details like the lettering in the Pirelli P ZERO tyres or the sneak peek at the engine through the back window.
This item in the webshop is the original painting. It is now for sale. It comes with a beautiful handmade frame and official certification. Take advantage of the opportunity and buy your own original car painting here.
Other artworks from this category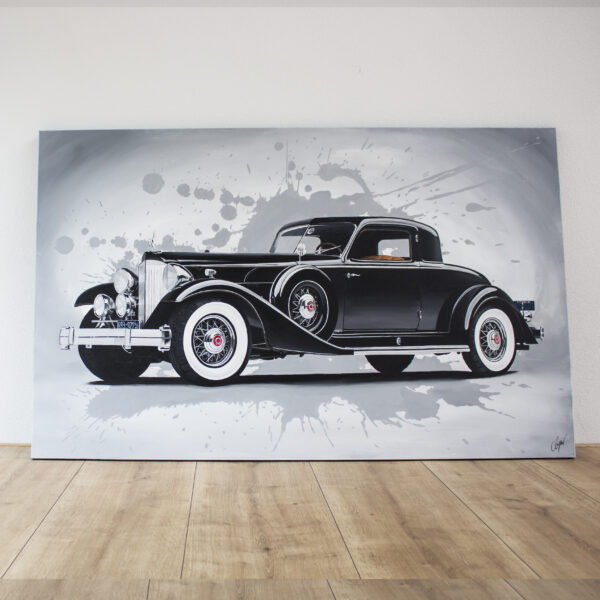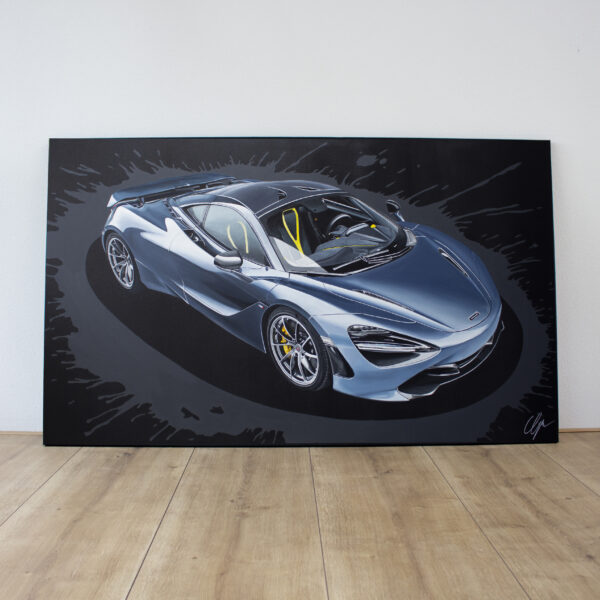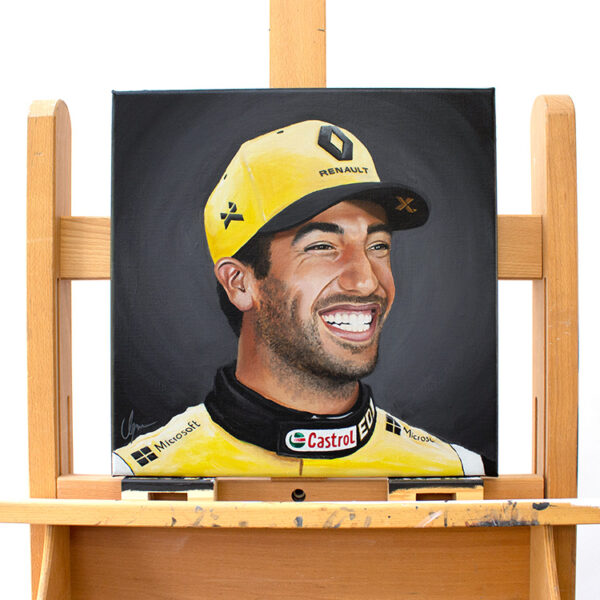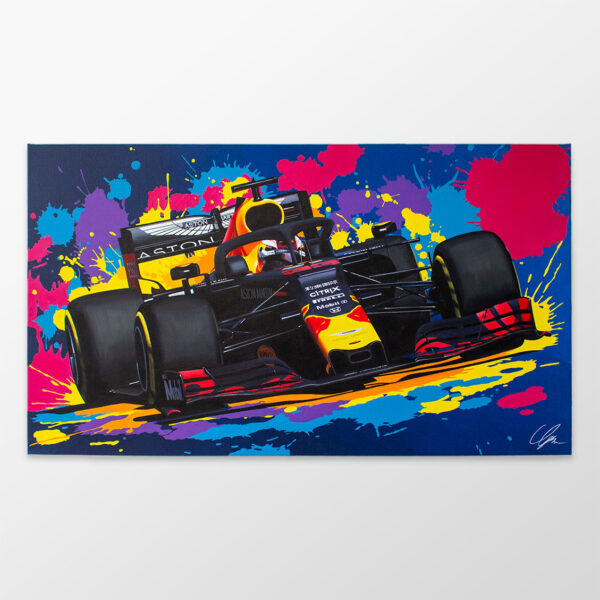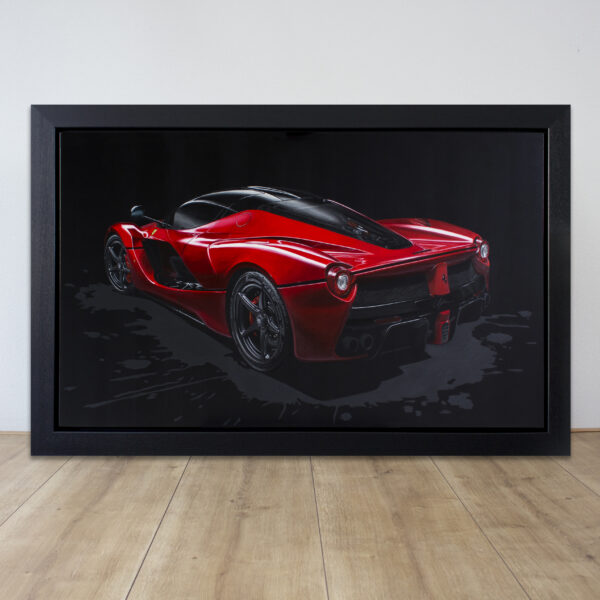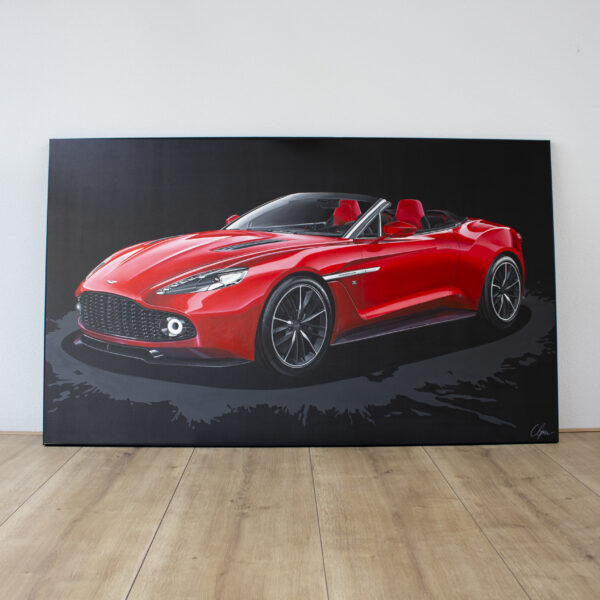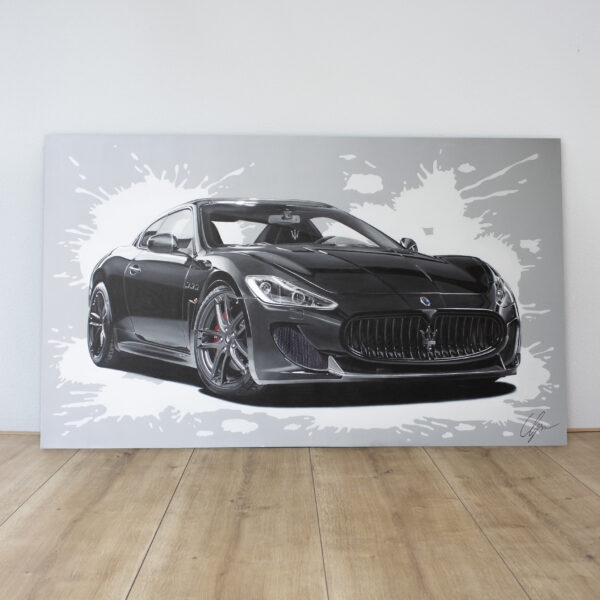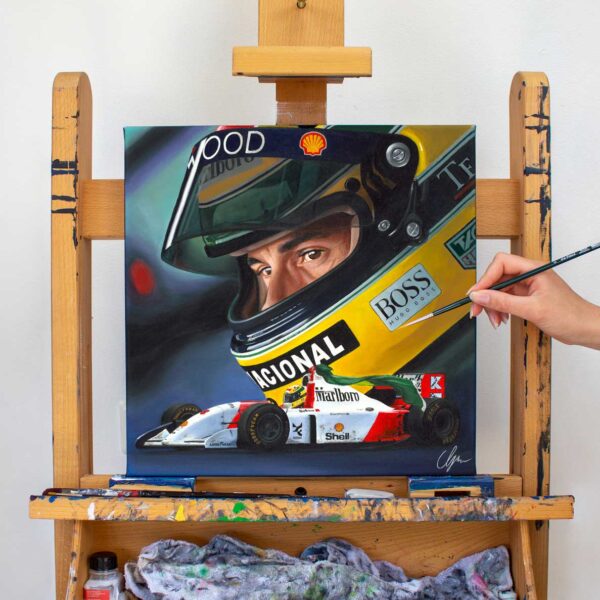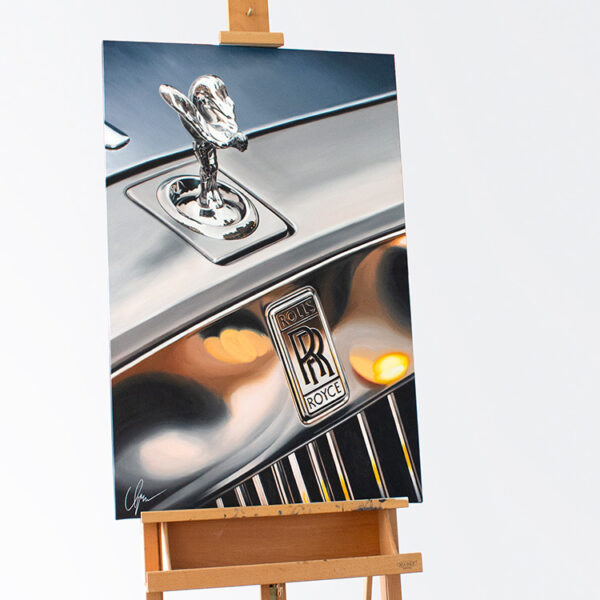 DO YOU WANT YOUR OWN
CUSTOMMADE AUTOMOTIVE PAINTING?
Art is personal. Sometimes you get lucky and you fall in love with an artwork. And sometimes, you dream of an artwork that has not been made yet. When you cannot find what you are looking for, the best option is to have it tailormade by a professional. Contact the artist to create a one-of-a-kind hand-painted artwork of your own car.
I WANT MY OWN CUSTOM PAINTING
LEARN MORE