Maserati GranTurismo MC Stradale (2018)A comfortable luxury

The Maserati GT is a beautiful luxury car suitable for daily use. It is a very stylish ride, known to be incredibly comfortable. With a Ferrari engine and Pininfarina looks, it is no wonder that the GranTurismo is so well liked.

This painting shows a black Maserati GranTurismo MC Stradale painted on a grey background. With one of the front wheels turned towards the viewer, the car almost seems to pose for the painting. Details like the shiny trident logo and the reflections in the headlights bring this car painting to life.

Read the full story below.

€9,000.00

Including:

Handmade frame
Official Certification
Material
Linen canvas on aluminium frame
Size (bxh)
170x110 cm / 66.9x43.3 inch
Handmade
Yes
Weight
20kg
Timelapse Video
No
Category
Original artwork
Reproductions
No
Comes with frame
Yes
Estimated hours painting
200
This painting of the GranTurismo is painted during several Maserati events. It went with me to the Concours d'Elegance at Palace 't Loo in Apeldoorn, to the Arsenaal in Naarden for the Next Level event, to the Zandvoort Circuit for the DJ Fund Racing event and on several occasions, it joined me to events from Munsterhuis Maserati Sportscars.
The timeless look of the Maserati GranTurismo never seems to go out of style. Right now, it still looks as fresh as it did when it was introduced in 2007; more than a decade ago. I spoke to many passionate owners at Maserati events and they all spoke very fondly of their own GT. One of them even asked me to customize his brake callipers.
This item in the webshop is the original painting. It is now for sale. It comes with a beautiful handmade frame and official certification. Take advantage of the opportunity and buy your own original car painting here.
Other artworks from this category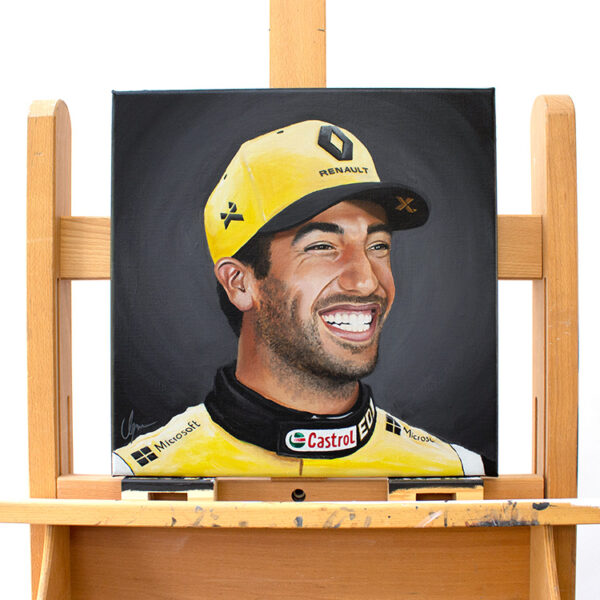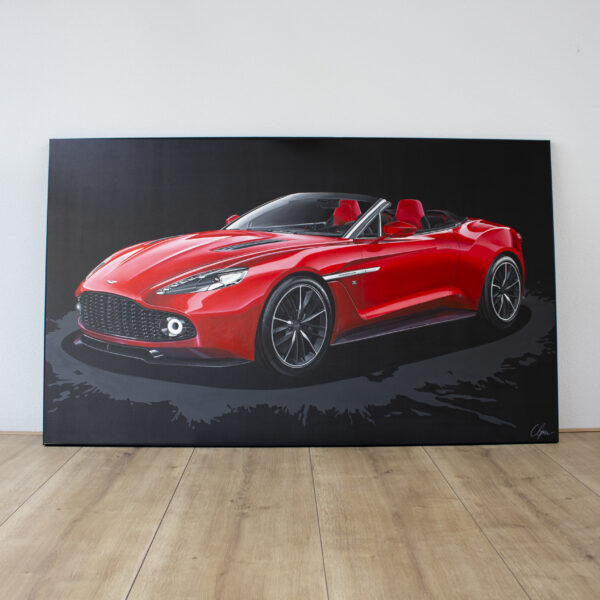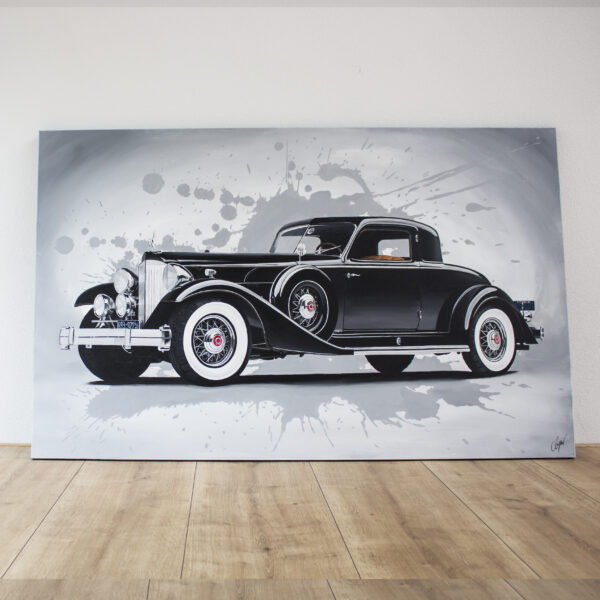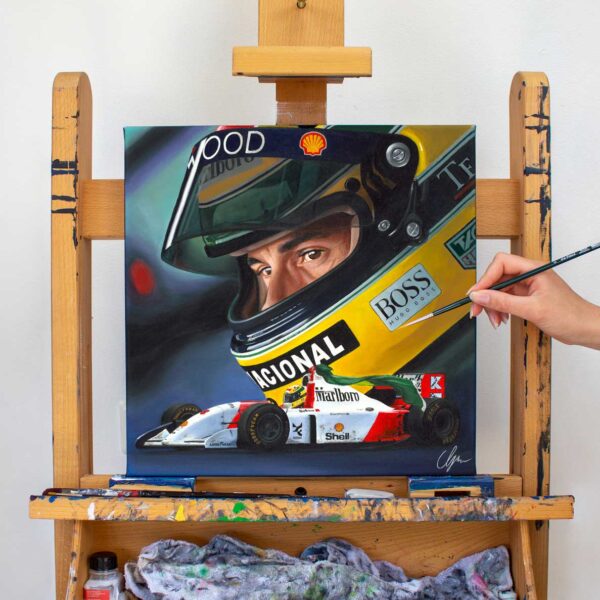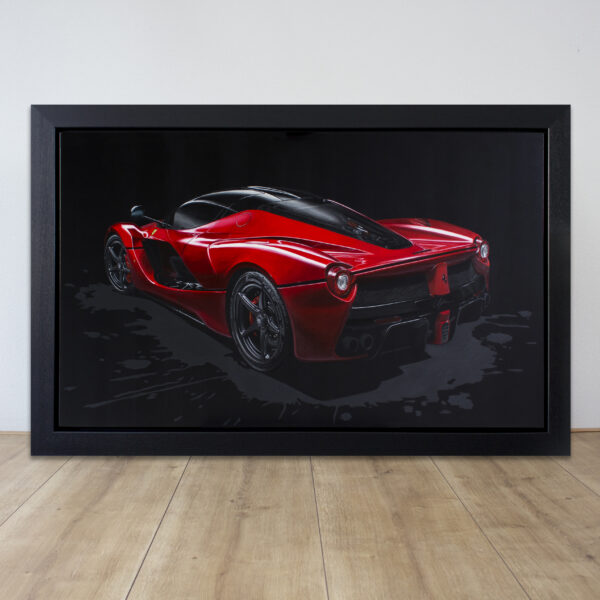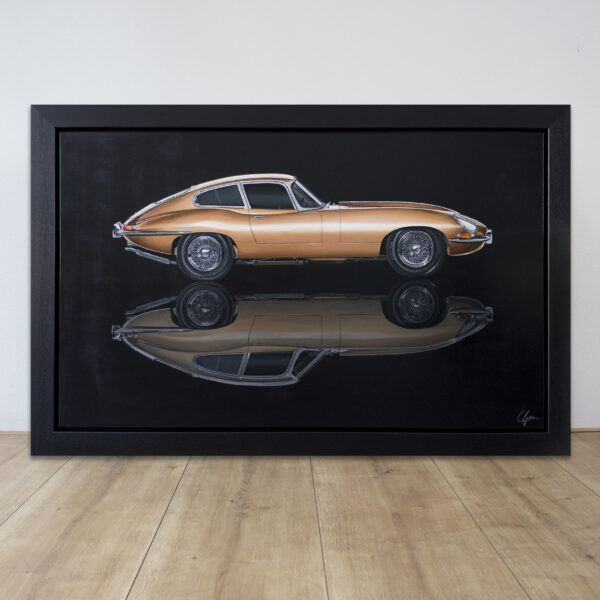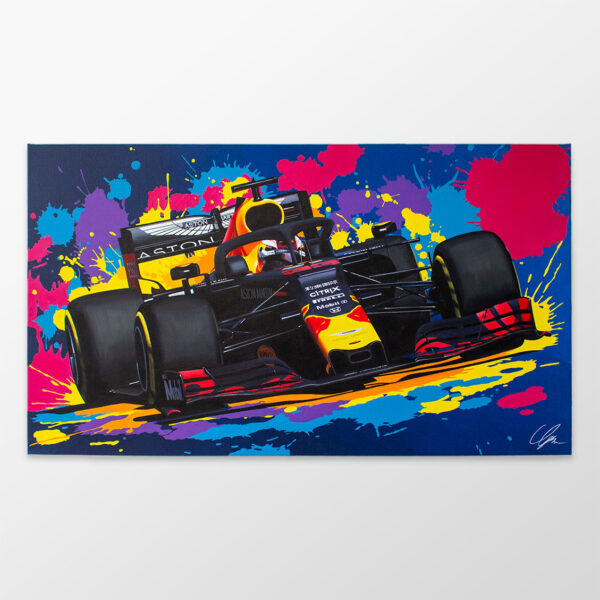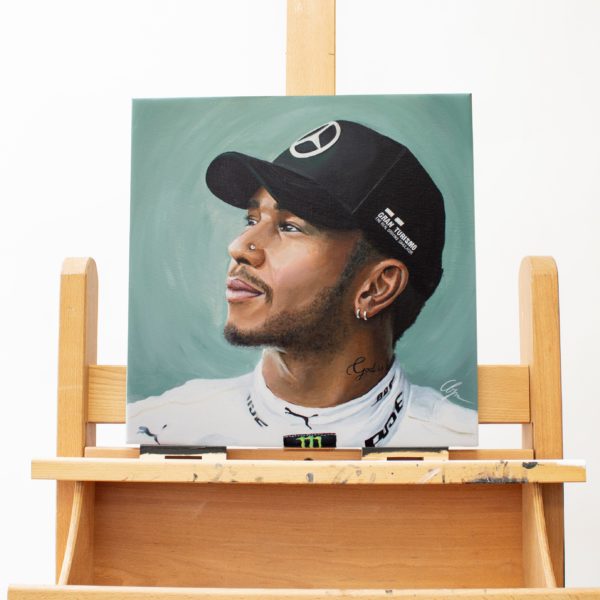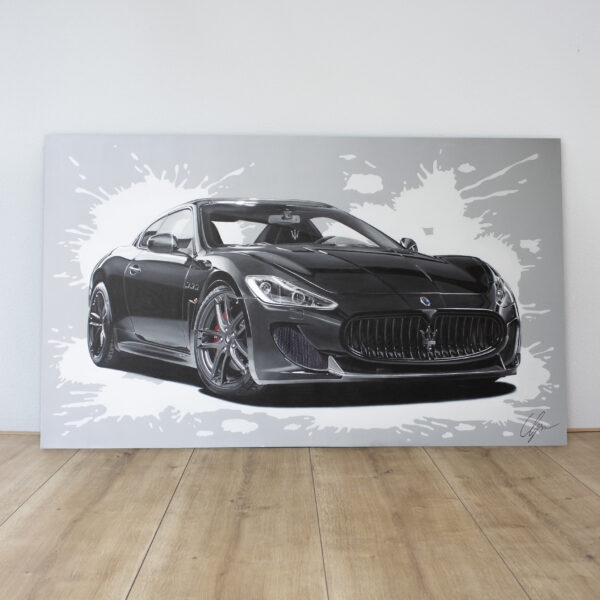 DO YOU WANT YOUR OWN
CUSTOMMADE AUTOMOTIVE PAINTING?
Art is personal. Sometimes you get lucky and you fall in love with an artwork. And sometimes, you dream of an artwork that has not been made yet. When you cannot find what you are looking for, the best option is to have it tailormade by a professional. Contact the artist to create a one-of-a-kind hand-painted artwork of your own car.
I WANT MY OWN CUSTOM PAINTING
LEARN MORE