McLaren 720s (2018)A thoroughbred racer

The McLaren 720s is an inarguably likable supercar. Like every other McLaren it is a thoroughbred racing machine. Famous for impressive performances and stunning looks, it is the kind of sportscar that everybody wants in their garage.

As a special guest of McLaren Nederland (Louwman Exclusive), I worked on this painting during the Masters of Lxry fair in Amsterdam. It was a great experience to create a 720s painting while being surrounded by all kinds of McLaren supercars.

Read the full story below.

€9,000.00

Including:

Handmade frame
Official Certification
Material
Linen canvas on aluminium frame
Size (bxh)
170x110 cm / 66.9x43.3 inch
Handmade
Yes
Weight
20kg
Timelapse Video
No
Category
Original artwork
Reproductions
No
Comes with frame
Yes
Estimated hours painting
200
The McLaren 720s was recently voted World Performance Car 2019 by the World Car of the Year jury. It is not hard to see why: its design appeals to car enthusiasts from around the world.
The perspective of this painting offers a look inside the car. It shows off all the elements in the interior, like the racing seats and the structure of the Alcantara leather on the dashboard. On the outside of the car you can see details like the carbon parts, the reflection in the rims and the rainbow highlights in the headlight. All these different structures definitely give this painting a unique quality.
I worked on this painting during a weeklong live painting performance at the Masters of Lxry fair in Amsterdam. During the review of this event, the painting even got featured on national television.
This item in the webshop is the original painting. It is now for sale. It comes with a beautiful handmade frame and official certification. Take advantage of the opportunity and buy your own original car painting here.
Other artworks from this category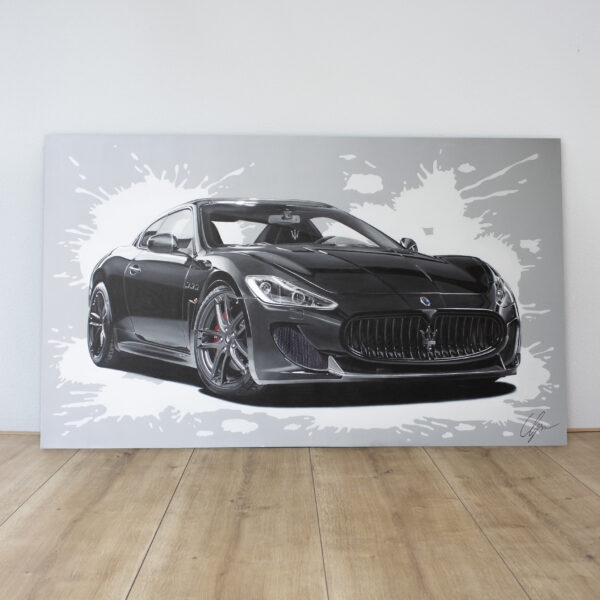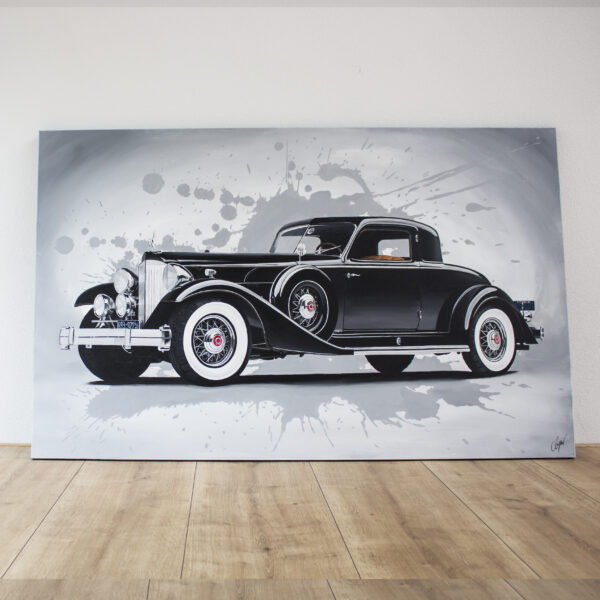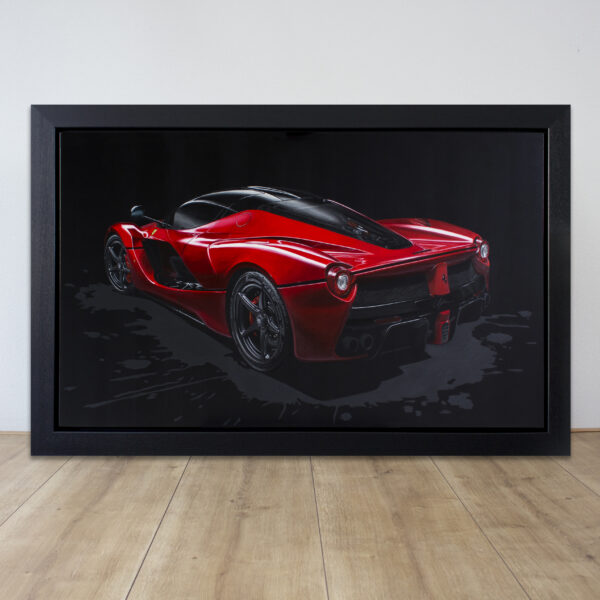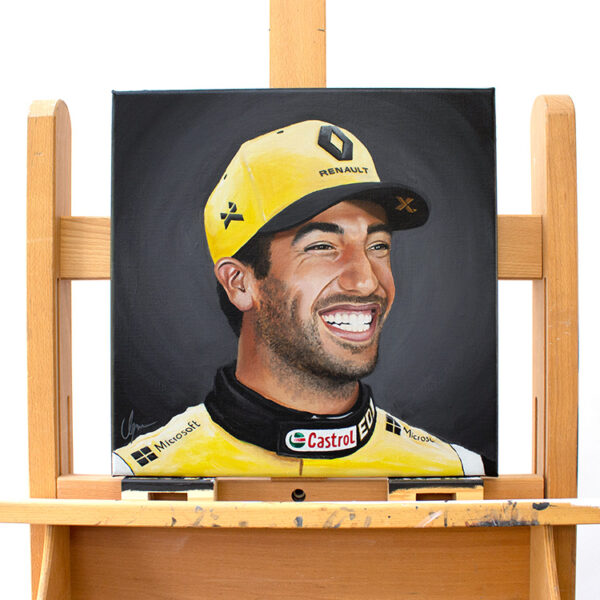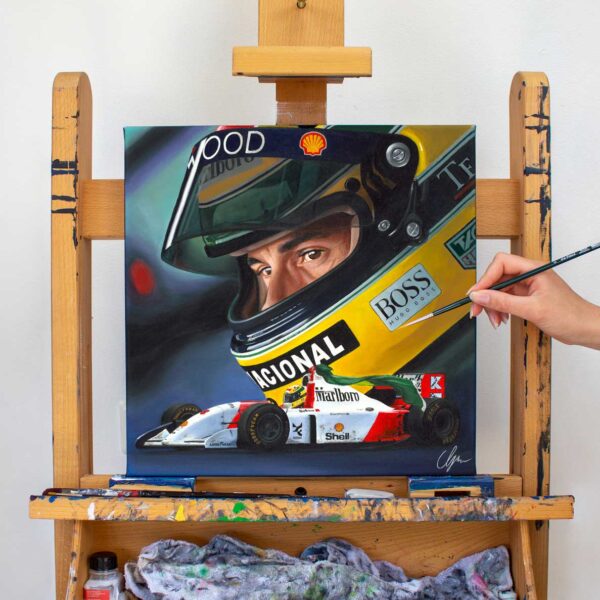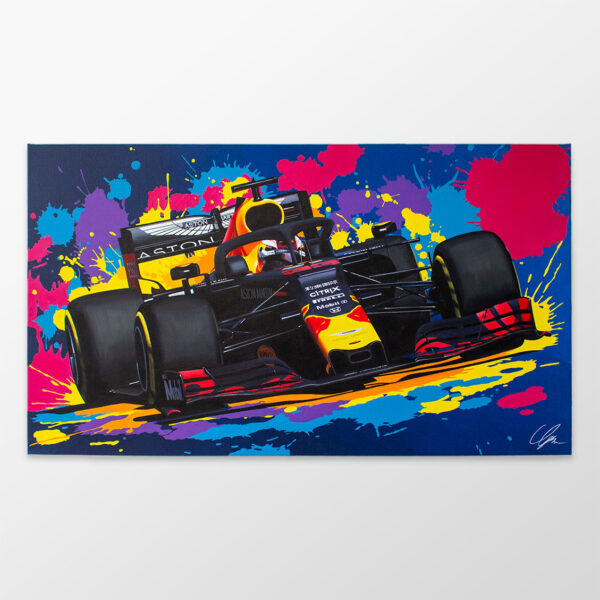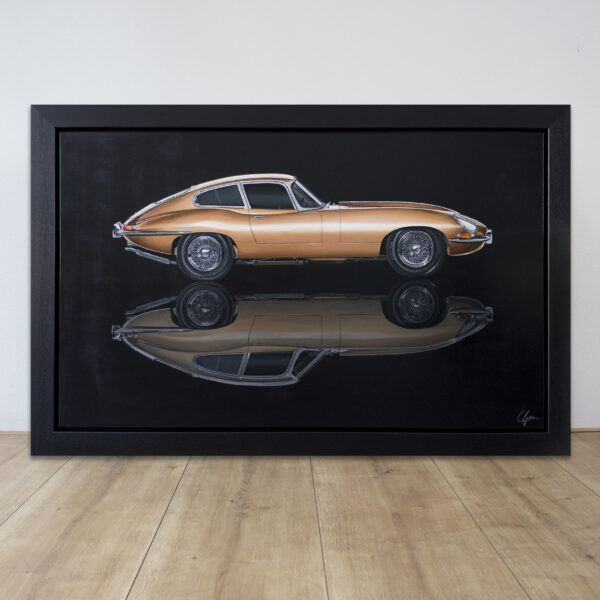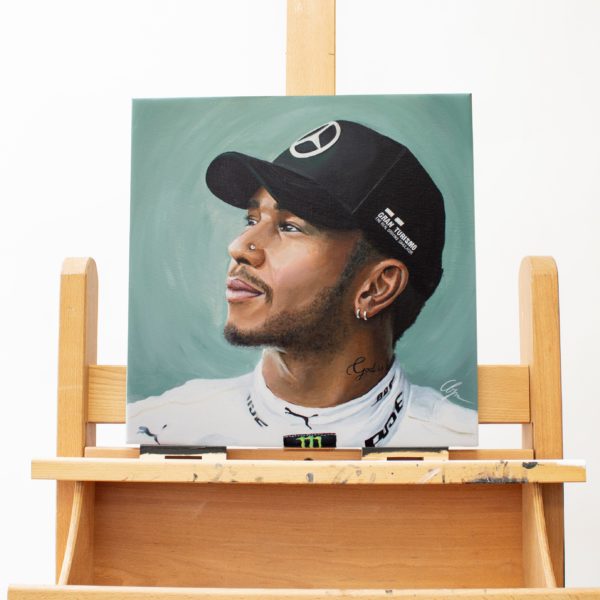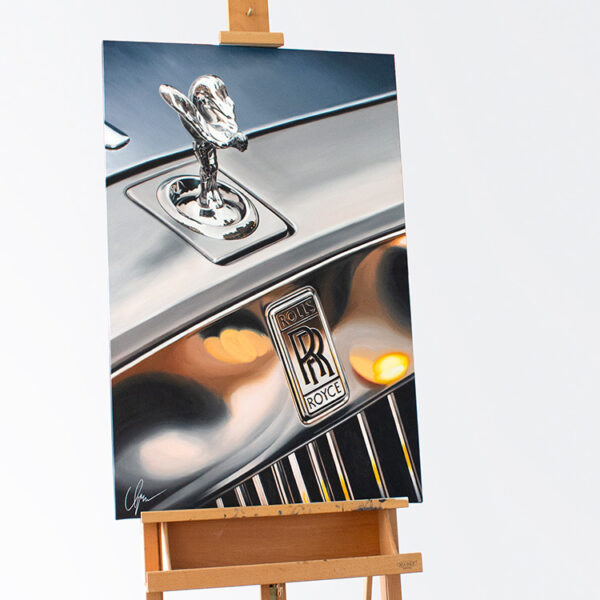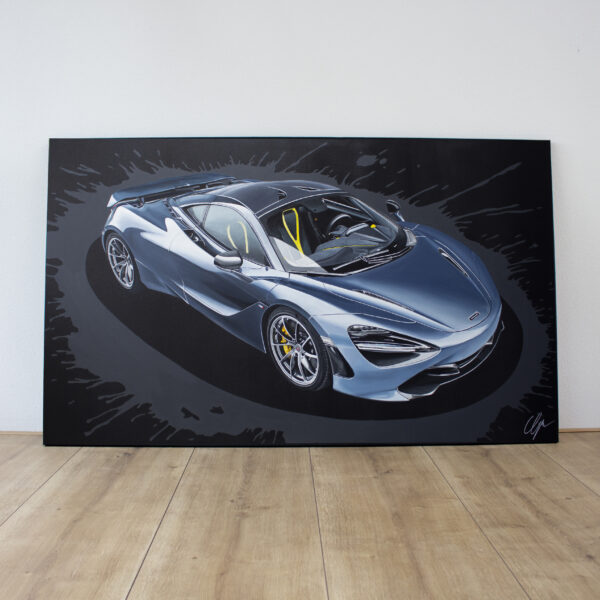 DO YOU WANT YOUR OWN
CUSTOMMADE AUTOMOTIVE PAINTING?
Art is personal. Sometimes you get lucky and you fall in love with an artwork. And sometimes, you dream of an artwork that has not been made yet. When you cannot find what you are looking for, the best option is to have it tailormade by a professional. Contact the artist to create a one-of-a-kind hand-painted artwork of your own car.
I WANT MY OWN CUSTOM PAINTING
LEARN MORE