Rolls Royce, Spirit of Ecstasy (2019)A famous icon

The Spirit of Ecstasy, Silver Lady, the Flying lady and Eleanor: all different names for the well-known female hood ornament of Rolls-Royce automobiles. She represents one of the most luxurious car brands on the market since 1911, and after all these years she has become a famous icon herself.

This painting shows Eleanor flying off into the Mediterranean sunset. Blue sky is reflected on top of the bonnet and you can see the reflection of the warm streetlights in the classic Rolls-Royce grill. When you look closely, even the Monte Carlo Casino is visible in the foot of the sculpture.

Read the full story below.

€7,500.00

Including:

Handmade frame
Official Certification
Material
Linen canvas on aluminium frame
Size (bxh)
110x110 cm / 43.3x43.3 inch
Handmade
Yes
Weight
17kg
Timelapse Video
No
Category
Original artwork
Reproductions
No
Comes with frame
Yes
Estimated hours painting
160
I am often invited to paint live at the Formula 1 Grand Prix of Monaco. While being in Monte Carlo, my photographer got the opportunity to take a beautiful picture of a Rolls Royce that was parked across from the Monte Carlo Casino. When I saw his photograph, I just knew I had to create a painting based on this. Since driving around Monaco in a Rolls Royce on a long and warm summer night is the perfect subject for an artwork.
I worked on this painting during several national and international events. The painting went with me to the Concours d'Elegance at the Dutch palace Soestdijk, I worked on it during the British Race Retro event in Stoneleigh, it had an exhibition in the centre of London, and of course it joined me last year to the F1 Grand Prix of Monaco.
This item in the webshop is the original painting. It is now for sale. It comes with a beautiful handmade frame and official certification. Take advantage of the opportunity and buy your own original car painting here.
Other artworks from this category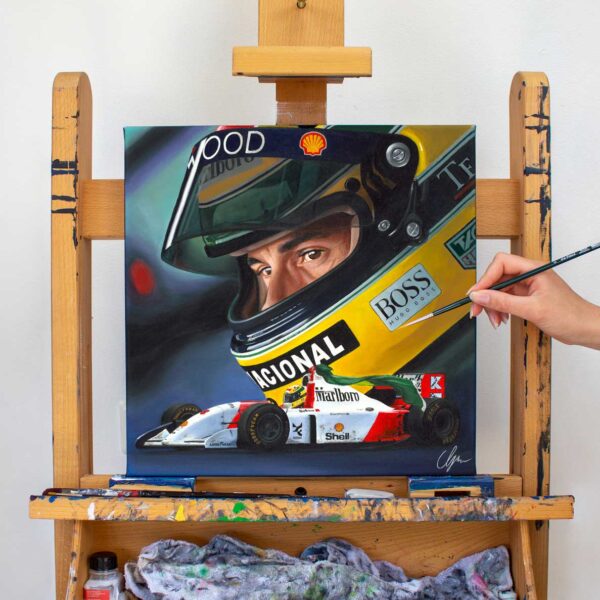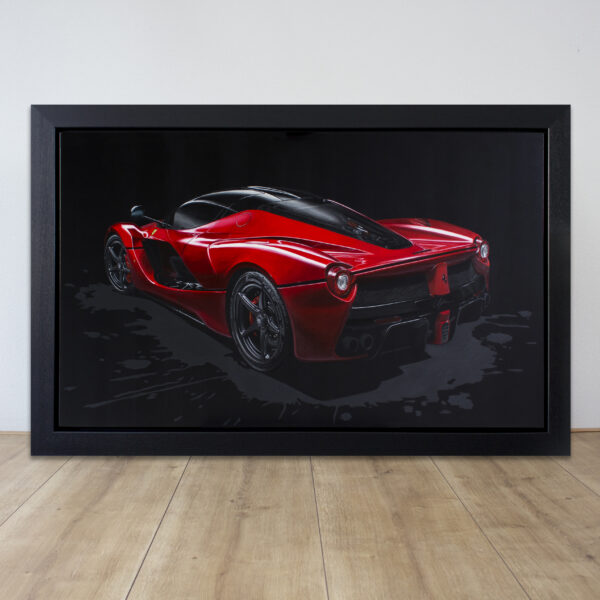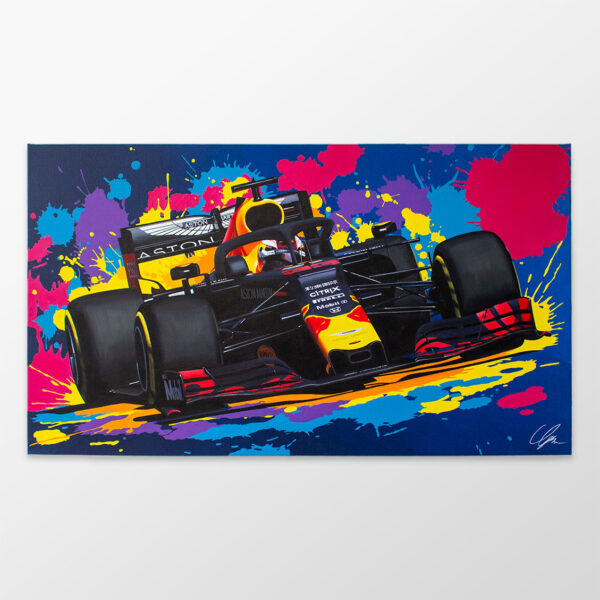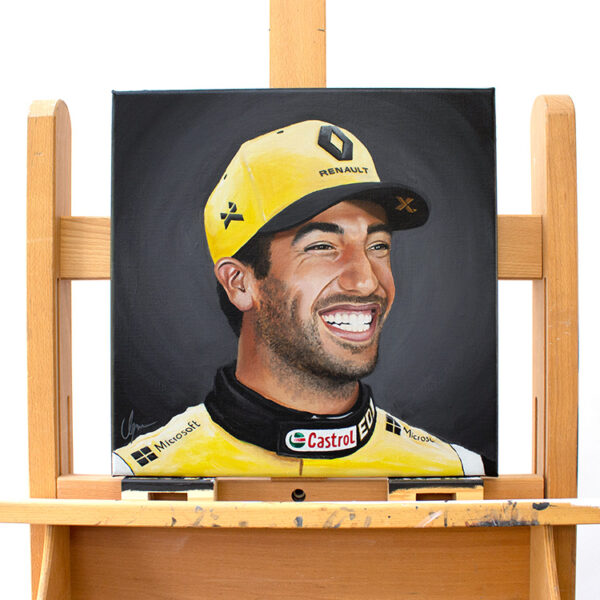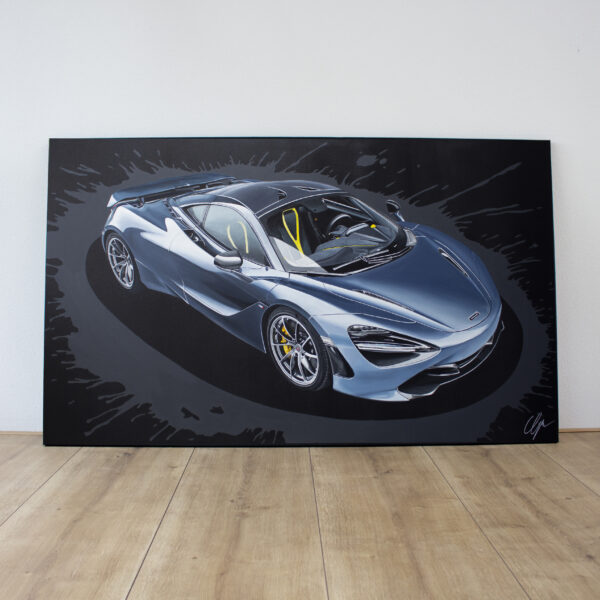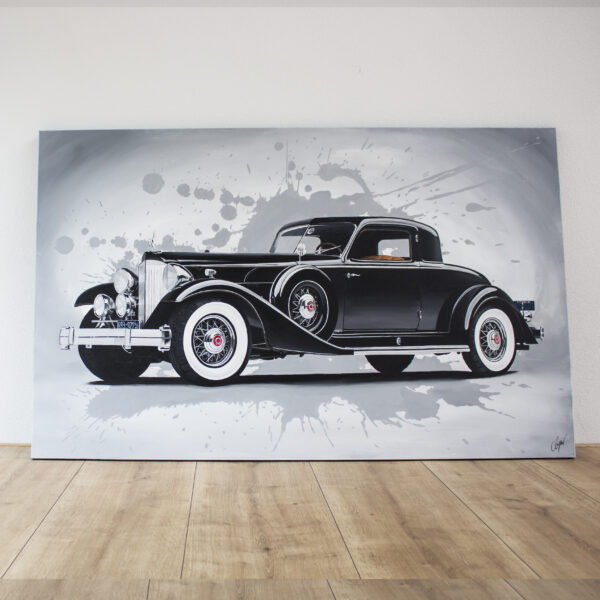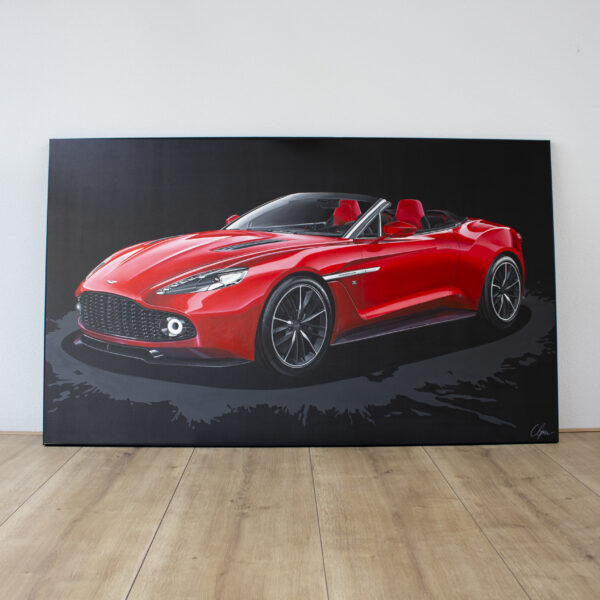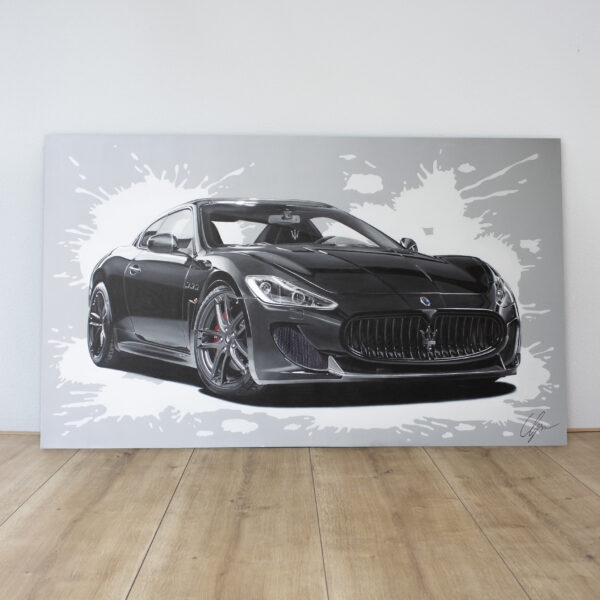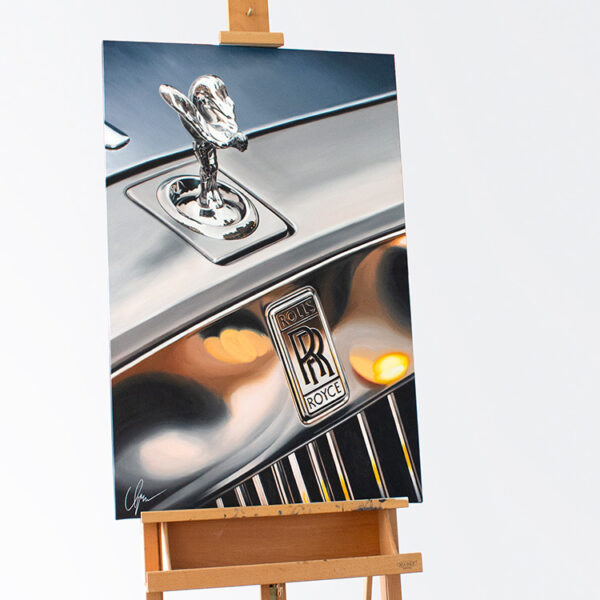 DO YOU WANT YOUR OWN
CUSTOMMADE AUTOMOTIVE PAINTING?
Art is personal. Sometimes you get lucky and you fall in love with an artwork. And sometimes, you dream of an artwork that has not been made yet. When you cannot find what you are looking for, the best option is to have it tailormade by a professional. Contact the artist to create a one-of-a-kind hand-painted artwork of your own car.
I WANT MY OWN CUSTOM PAINTING
LEARN MORE